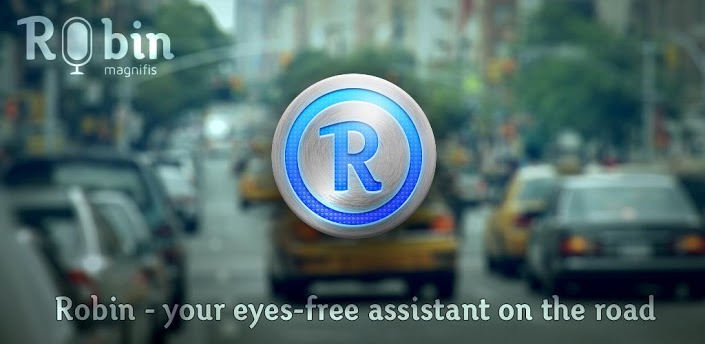 When iOS's awe-inspiring Siri app debuted, it felt something straight out of sci-fi movies and instantly took the world by storm. The concept of your phone literally becoming an intelligent virtual companion was absolutely ingenious and became the hottest choice of conversation in the tech market. It did almost everything and was a perfect substitute for a friend. Well not quite a friend, but a technological genius that'll accompany you wherever you go and tell you what to do in a way you would like it. So we can fairly say it is a revolution all the others have envied, especially Android users who had everything else and more to compete with iPhones.
After a string of poorly executed campy Siri knock-offs, the Android platform was introduced to Robin – a real contender to Siri. Robin is the ultimate voice assistant for your Android phone that will tell you almost everything you want to know.
Need to navigate through traffic? Robin will use its GPS tracking system and tell you the best route to get out of it.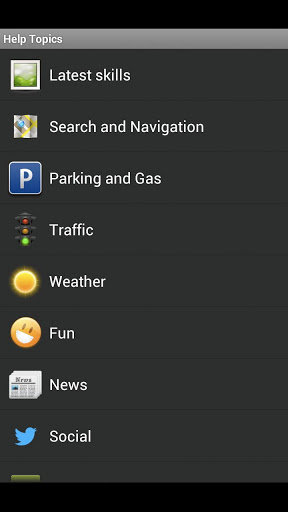 Want to know the coolest restaurants and places to grab a bite in the vicinity? Not a problem, Robin looks into the net and analyzes your location to give you the best results.
One of the coolest features is gesture activation. All you got to do is swipe your hand over the screen twice and Robin comes up. Developers suggest the "Double brush" gesture which makes you brush your hands over the screen slightly for best result. Robin never even accesses your personal data without your permission.
You can do this even when you are on any other application.
So what all can Robin do??
Talk to you
You can get Robin to call you whatever you want. Simply click on the microphone button and Robin has its ears open.
Places
"What's the closest coffee shop in the area?", "Is there a TGIF anywhere around?", "I'm in the mood for Thai, Search for a Thai eatery!" Robin has answers to it all.
Weather
"What's the weather like in town today?", "What's it going to be tomorrow?", "What's the weather in the place my mom is visiting right now?" Robin's like a walking talking weather channel that will always keep you up to date with changing weather conditions.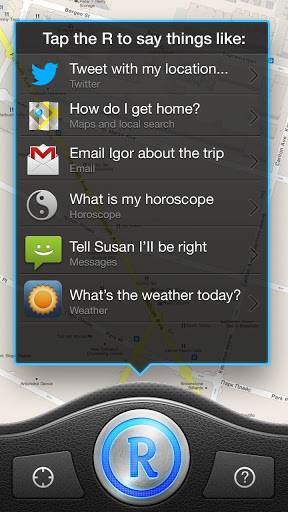 Facebook
Robin also reads your Facebook and Twitter tweets for you by logging into your profile. All you got to do is tell it to.
Texting
Text while you're on the go without even touching your phone. Simply tell Robin to type this out and send it out and voila! Message sent.
Miscellaneous
Ask Robin to tell you a joke and it'll do that too. Your perfect solution to when you're bored.
 Navigation
Use Robin to get your way out of traffic using the fastest route out. You're on free roads driving before you'd even know it.
Gas prices
In these volatile times of upheavals in the oil market, Robin keeps you up to date with the prices and makes sure you have a tank full before they rise.
Parking
"Does this long lane have parking? Should I enter it? Will I waste a whole load of time if I do enter it?" Robin's got answers to them all.
Traffic
"What's the traffic like in Manhattan, New York today? Should I Travel down Hollywood today?" Robin will give you the best routes possible to avoid nasty traffic jams and get to wherever you want quickly.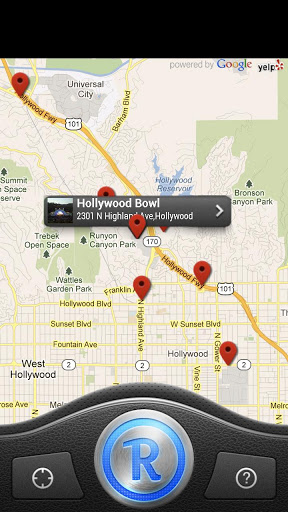 And that's Robin for you. The voice of your phone who acts like a best friend when you need it and a utility guide when you need it even more. An app that will never make you feel lonely again no matter where you are. It has a decent rating in the market and is widely used. For the Android users, it is something to be proud of and a complete must-have app to upgrade to a more next-gen smartphone experience. Download Robin today.