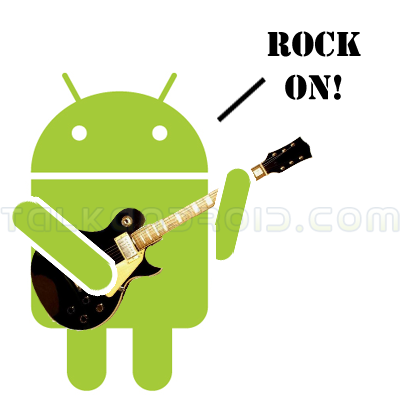 With the dominance of the iOS in music and musical production, Android has also risen to the occasion and taken up the challenge to counter the music-based apps on the iOS platform with great success.  Professional music equipment is expensive and managing it is no joke. In fact, most guitarists will tell you how much of a headache it is to get the right environment and settings for them to be really able to play to the best of their abilities.
The guitar tuner is truly a godsend for guitarists as it instantly helps them to achieve the perfect sound for their guitar rather than make you wade through minutes and minutes of puzzled frustration in trying to tune your guitar back to the Standard EADGBe tuning. However, it's a piece of equipment that is misplaced quite frequently and is kind of a liability to carry around and locate with the rest of your complex guitar equipment.
This is where the Android world steps in to save the day by giving you a couple of ingenious guitar tuning apps to help you get ready to rock n' roll in a jiffy for your live gigs, recording sessions or just for strumming romantic songs to your partner wherever you are and whenever you want.
Touching the 1 million downloads mark and receiving rave reviews from budding and pro guitarists worldwide, CarlTune has struck the perfect chord with musicians and delivered a splendid digitized tuner available with them wherever they go on their smartphones.
Using the in-built microphone of your Android phone, you can place the instrument next to this microphone and pluck your guitar strings to check and tune them as required.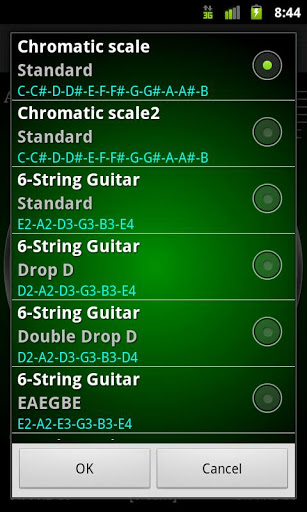 Riding in the creative outlay of the app, you can choose from a multiple set of colours for modifying the theme of your homescreen to suit your tastes.
The frequency is set in the middle of the screen eg. 440.0 Hz.
A circle around the main screen displays the keys to tune the instrument in.
You can also see the octave right in the middle of the screen and the key at the top right of the screen.
CarlTune has a variety of easily accessible configurations available that pop up with a long touch on your Android device screen along with viewing the chromatic scale types with the various string tunings.
You also have a toggling piano key to see what key and what octave is being played on the keyboard.
Get access to notes on the basics of the musical language and accordingly understand what sharp and flat notes are along with their different placement on the scale.
Get multiple tunings in standard, Drop D, Double Drop D and many more popular and underrated guitar tunings used by your favourite artists. You can set frequency you are comfortable with and make use of in-built frequencies ranging from A4 to G#4.
Pitchlab is an Android app that facilitates the basic tuning of musical instruments and also boasts of an advance set of instructions for experts who have a higher knowledge in music theory. It is also perfectly devised for those who have a good ear and a knack for higher learning.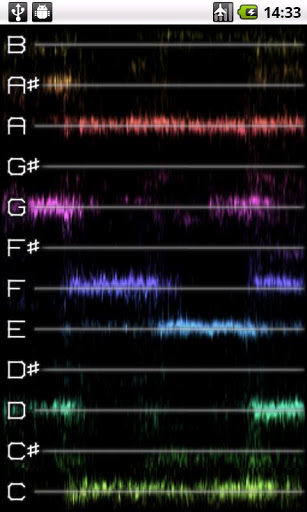 Pitchlab is an app that is absolutely ad-free and encourages not just guitarists, but musicians across a diverse spectrum of genres across the world to go make it big and give them the most professional assistance in fine-tuning their instruments of choice.
Pitchlab consists of Radial Strobes and string/note indicators for regular tuning coupled with one of the biggest virtual databases for Guitar, Violin/Fiddle, Mandolin, Ukulele, Banjo, Bouzouki and Pedal Steel along with a built-in editor for up to 100 user-defined instrument tunings.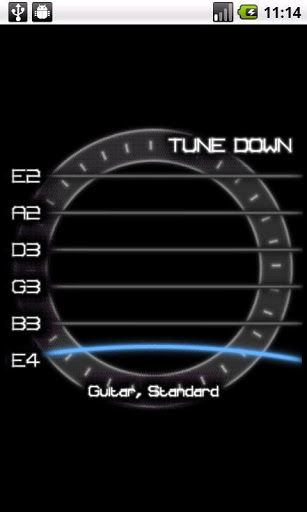 Use a dial tuner in combination with a linear strobe based on the model of the genuine strobe tuner.
Use a separate dial tuner for each of the 12 notes in the chromatic scale.
You can also get a grid based chord estimation display of various major and minor types of chords.
Get tunings for the regular chords tunings other than standard, like Drop D, Open G, Open D, Open A. Low B and Low E on the Bass.
Other than the guitar, you can also get tunings for the following instruments with their respective variations in tuning configurations:
Mandolin: Standard, Octave
Pedal Steel: Standard/E9th, C6th, A7th, C Diatonic
Fiddle: Standard, Cajun, Open G, Gee-dad, Open D, High bass, Cross tuning.
5 string Banjo: Standard/Open G, C tuning, Double C, Open D, Guitar, Willie
Moore, Doc Bog's D, Cumberland Gap, G Minor, Open C
Ukulele: Standard, D6/Soprano, Tenor, Baritone, Bass
Bouzouki: 8 string, 6 string
Banjo: Plectrum, Tenor Standard, Tenor Irish, Long neck