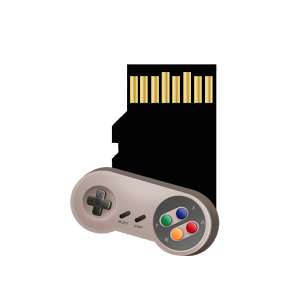 If you have ever caught yourself wondering why you grew up and that being old is not such a great thing after all, or if you are desperately trying to keep the child in you alive but this busy adult world is not letting you then you are at the right place.
Being an adult has its pros but all of us miss doing certain things that we used to do when we were kids. And we can still do them but we just don't have the time. The idea is to have a balance and always take out time. But since time is slipping away, we need to innovate how we can manage to incorporate things we love doing in our everyday lives. And if one of the things that you used to love doing as a child was playing video games, today's app is going to be perfect for you. If you keep wishing to just sit and play games for hours and hours, but you cannot do that and neither can you play them on your phone because they are too heavy for the phone memory, today's app is going to take care of this problem. It is called GL to SD.
With GL to SD you can get huge games to external SD(micro SD) and work fine. So you can easily move the game data files to external SD card and solve the problems that internal SD space is too small.It also applies to other games data to external SD, such as gun bros, Dungeon Defenders. Users can customize the mounted folder in setting.Must wait for data loading is complete, and set the folder with the corresponding app.It can be used in exceptional folder or navigation, etc.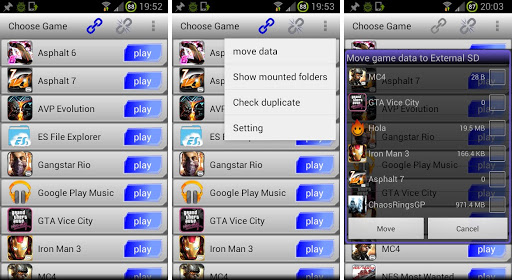 If you are wondering how to go about using GL to SD, here is how:
First and foremost, you will need a rooted android device. Next:
1.For new user,using "move data" function move your game data to external SD.
(Android/data folder is moved to "external path/data" ,gameloft/games folder is moved to "external path/games",and Android/obb is moved to "external path/obb" folder in the SD card)
2.Run this program.It lists games and click 'open' to play.
3.For old version(v1.x.x). If you wanted see other games (not gameloft)
,press Menu->Click "Setting"->Check "/sdcard/Android"->back to list.
4.If you want to click the desktop icon to execute or update from PlayStore,You need to uncheck "unmount when leave" in app setting and click mount.
5.Press and hold can remove game item.
6.If you flashed new rom or updated and "GL to SD" didn't work,please clear the data of "GL to SD".
7.Note that this app is not compatible with other mount app or script, for this would interfere with each other and causing the unmount timeout.
There is also a Pro version available for this app, with the following features:
– Add slots of "custom folder" to 100.
– Mount at boot.
– Check and delete duplicate files in internal memory.
– Remove ads.
Now you can play video games to your heart's content on the go, with GL to SD. Say hello to your childhood all over again!