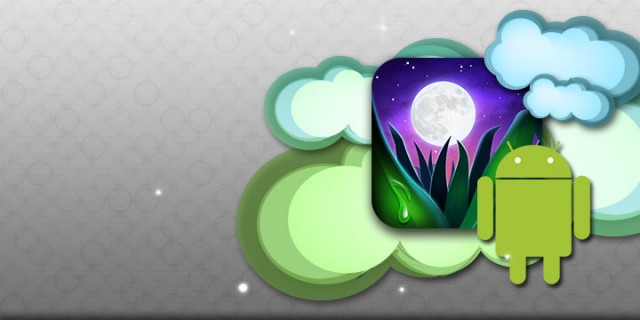 Brainwave Tuner is a one-of-a-kind Android application that seems to have manifested straight from the dreams of enlightened monks to give us restless souls a crafty little shortcut to the path of inner peace. Brainwave Tuner is designed to stimulate your brainwaves and generate suitable tones to relax your brain by using carefully crafted sounds with the optimal level of frequency to generate the desired result. You can use it to improve attention span, to get some sound sleep, alleviate a lingering headache or just to relax and reflect upon your life.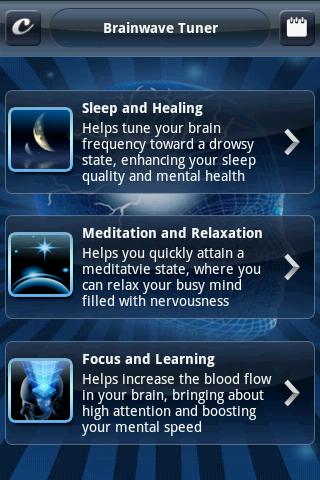 In this disorienting and over-clustered lifestyle, it is important to maintain your inner peace and if you truly know what's best for your brain, then downloading and utilizing this app will only help to reassure you and restore faith in the power of mental healing through the medium of music.
The paid version of the Brainwave Tuner app comes with 20 Preset Sound Patterns in 3 distinct categories:
Sleep and Healing

Headache Therapy: Enjoy sound waves with a mixture of steady low theta (5Hz) and mid-alpha (10Hz) waves that relax the cerebral cortex of your brain to make you feel like normal.
Sleep Induction: Sleeping generally slows the brain frequency, and the app triggers this process more efficiently by using 3Hz delta wave, which facilitates a deep sleep and induces peacefulness in the process.
Edge of Consciousness: Access the deepest corners of your mind to wake you up and give you the best set of alertness and consciousness so you don't miss a thing.

Earth Peace Night: This is a special Earth Meditation track that helps relax and mediate.

High Frequencies: Listen to very high frequency waves for when you need it the most.

Ocean Waves: The sound of the ocean for a great relaxing feel.
Meditation and Relaxation
Meditation: Gives you a tone that sets the pace for a deeply relaxing meditational experience.
Schumann Resonance: This maintains a steady 7.83Hz alpha tone which is also the resonance of the Earth's magnetic field, providing for a very natural meditative frequency.
Relaxation: Regular beta waves (15Hz) down to low alpha waves (7Hz) to help you focus on nothing but the waves of peace washing the shores of your inner soul.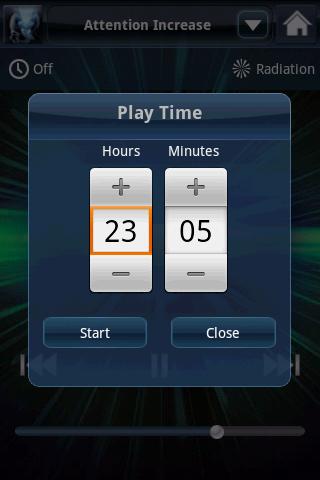 Self-hypnosis: This is based on concentrating on the sound to get into a self-hypnotic state.
Shovelling Sands: This is a regular modulation of phase -30 degrees, which is responsible for inducing a happy mood.
Focus and Learning
Attention Increase: The high beta frequency waves increase the cognitive functioning of the brain. The frequency is lowered briefly once every 15 seconds to maintain receptiveness.
Intelligent Increase: This 10Hz alpha tone helps increase the blood flow in the brain, promote dendrite and synapse growth, increase IQ points and cognitive abilities.

Creativity Enhancing: Three varying theta tones stimulate your sense of creativity.

The Awakened Mind: A tone that is generated aiming for higher enlightenment that monks, sages and other meditation lovers have always longed for while sittings on the banks of rivers or in the mountains hoping to unlock a new realm of spiritual wisdom. This requires deep concentration.

Quick Mental Refresher: By bringing the brain frequency down to a 10Hz alpha wave while brings it back up to a 15Hz beta wave at the end this is a quick refresher you can use before the start of the day or an important meeting.

Learning Aid I (for subliminal): Use this to learn and memorize something as it generates a resonance in your brain to stimulate learning.
Learning Aid II (for studying): Performs the same function as above but is more suitable for when studying.
Brainwave Tuner is a great app to attain ultimate relaxation and power from within. Download this app today from Google Play Store and never lose your peace of mind again.