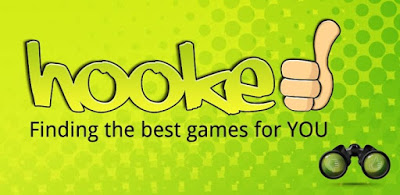 If you think that the best thing about smartphones is that it supports incredible games and if you only check out latest app news to see what all new games have been launched then you are going to love today's app. Also, if you hate the fact that smartphones have limited space and do not allow you to download every game available, you are going to have a good time, not because today's app allows you to download more apps by creating more space, it gives you the best of games available so that you don't have to navigate through hundreds of useless games and waste time in downloading games that you regret. Today's app is Hooked – for the ones who are hooked to games.
Hooked is a free app that helps you find the best Android games. Instead of browsing through hundreds of thousands of games on Google Play and hoping to happen upon something you'll like, let Hooked bring you personalized recommendations of games you'll love. Whether you're looking for the best free Android games or searching for a high-quality paid game for your Android device, Hooked will lead you right to the games that seem like they were made just for you.
This is how this app works:
Hooked uses a proprietary algorithm that looks at a wide array of data, including what games you currently have and play most, what games your friends are into, and feedback you provide through playing and rating games. By analyzing several aspects of your personal gaming habits and preferences, Hooked makes spot-on recommendations of the top Android games for you.
In addition to helping you find great games, Hooked also serves as an intuitive and convenient interface for managing and playing games on your Android device. You can even use Hooked to categorize your installed games and create your own personalized game channel that recommends new games for you every day.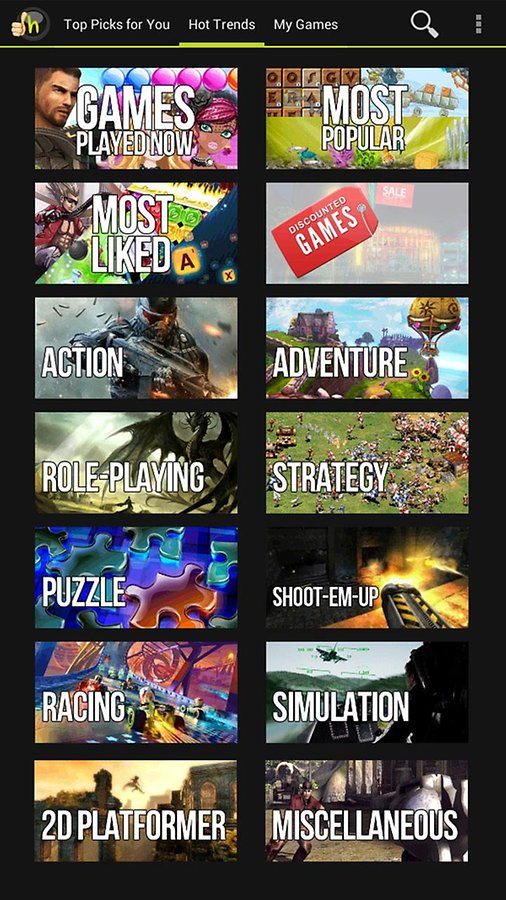 This app includes the following key features:
· Personalized game recommendations from Hooked's highly accurate prediction algorithm
· Real-time charts of trending games—across the community and among your friends
· Personalized dashboard to access and manage all your installed games
· Tracking for all your gameplay statistics—how many games you've played, how much time you've played each game, and more!
· Personalized game channel with daily recommendations
· Your own game queue, allowing you to save games in your account to install and play later
· Community discovery: find out what your friends and others are playing
· Community ratings: find out from others the pros and cons of each game
· Critics' choice: learn about the hottest games, reviewed and categorized by experts
Hooked really helps you to save a lot of time and prevents you from unnecessary downloading of gaming apps that you end up deleting later on because the games are not good enough for you. It can get really confusing because the app market is full of great and not so great games. Not just this, it will prevent your from wasting bandwidth on games that you do not want!