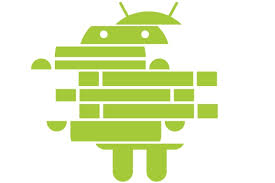 The Android L represents one of the biggest updates ever from Google as far as OS is concerned. It is expected to provide excellent visual interface, thanks to its Material Design and intelligent use of transitions, grids and whitespaces. It is also expected to improve user experience and bring about the much needed consistency of Android use that Google has been striving hard all along but have not been able to bring about till now. The ultimate result is a win-win situation for Google, app developers and users since accessibility to a smoother experience of the OS and reduction of learning curve for new apps will encourage more and more users to switch to this OS in the coming months.
Developers Will Have To Upgrade Design
One of the requirements when it comes to making use of third party apps has been the style guide. In its absence, users found it difficult to optimally use apps as they did not get to know of the many shortcuts and best practices. With the launch of the Android L, developers will be compelled to review their existing designs for the interface related to their apps. They would have to upgrade to the Material Design look or else suffer the ignominy of their app looking outdated and over time, it could lose popularity.
Users will thus have apps that appear to have been built into the gadget and would know immediately how to go about using it, due to the easily available menu options, guidance on specific tasks, along with instructions on how to go through information within the app and so on.
Material Design – All About Progress
Google has created the Material Design for the Android L with one purpose. It is to provide momentum to the platform that saw a lot of fragmentation over the years due to improper implementation of versions as well as OEMs and other developers pushing their own app brands over stock Android. The result was user dissatisfaction that was beginning to hurt Google and its brand image severely.
The fragmentation which took place was not restricted to just the hardware or the code for the various versions of the Android OS. Users were clueless about what to expect with each version and there was no consistency with each OEM developing their own UI skins and interface to suit their brand.
Android L will ensure that even while it allows OEMs to use their skins, the software differences that exist today disappear altogether. Third party apps developers will all come on the same page and the user would not have to go through an extensive learning curve to start using them.
Over the next few months, we will see the effects of Android L implementation and will get first hand user experiences about it. The expectations are huge and Google has a lot to live up to.