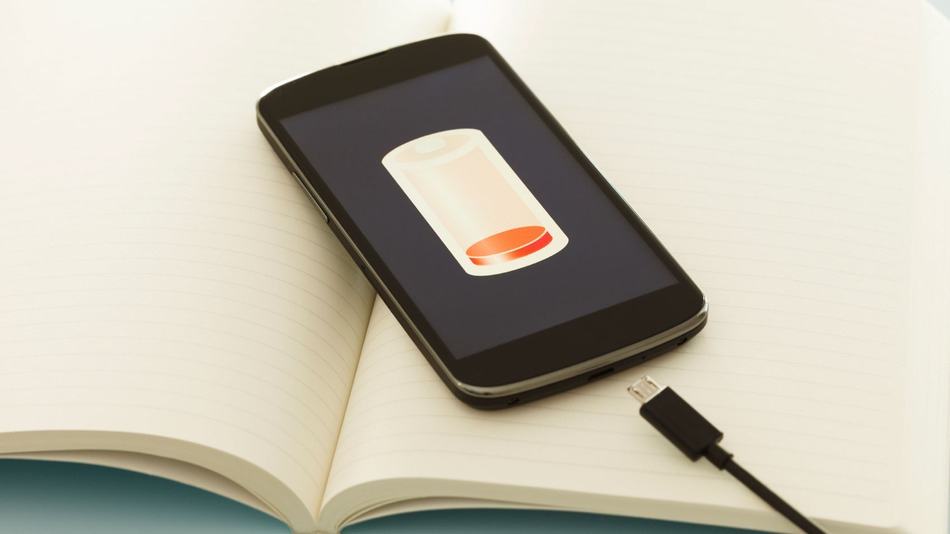 Sick and tired of sitting around waiting for your smartphone or tablet to charge? Today, we're going to explain all of the best ways to charge your Android smartphone or tablet more quickly – even if you don't have Qualcomm Quick Charge.
Understand that Different Chargers have Different Power Outputs
If you've ever plugged your phone into your laptop via USB to charge, then you've undoubtedly noticed how long it takes to get fully charged.
You may have also noticed that charging your Android smartphone with your tablet's charger can make it charge more quickly.
Why do all of these things occur? Well, different chargers have different power outputs. A PC's USB port is specified to provide 2.5W of power for USB 1.0 and 2.0 devices, for example, and 4.5W for USB 3.0.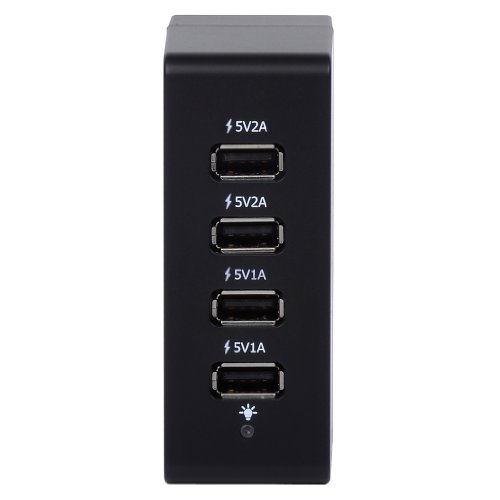 You can calculate the wattage of a certain port by multiplying the current (the number of amps) by the voltage. So if you have a charger rated at 5V, 2A, it will provide 10W of power.
Using Tablet Chargers with your Smartphone
In many cases, your phone charger will be rated at 5W while your tablet charger is rated at 10W.
That means your tablet charger will provide more power than your smartphone charger.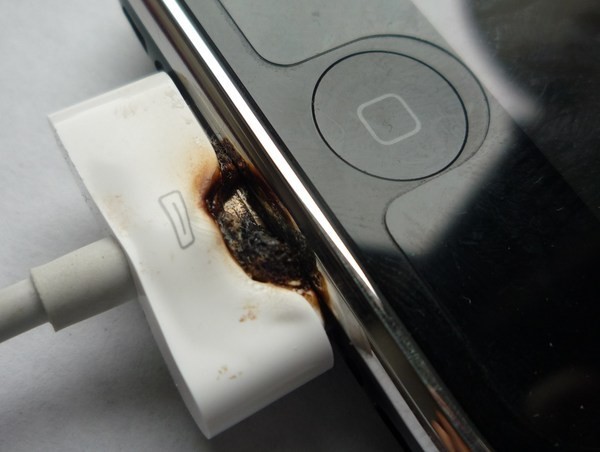 But is it really safe to charge your Android smartphone with a more powerful tablet charger?
Yes! The thing to remember is that your device will only draw the power it requires. Plugging a 10W charger into a smartphone that only accepts 5W will not cause it to explode or overheat: it just continues to draw 5W of power.
That being said, many phones can safely accept more power and will upgrade their power intake when connected to a more powerful charger.
Check the specs of your phone and your charger to see if you can benefit from a higher input. In many cases, you can cut charging times by 25% or more simply by swapping out chargers.
Easy Tip: Switch to Flight Mode or Power Off
Most of you already know about this tip, which involves switching to flight mode or powering off your phone when you're charging.
Obviously, your phone uses power to stay connected to its networks. When you turn your phone off, or switch it to flight mode, it can charge more quickly.
Use Qualcomm Quick Charge
Qualcomm Quick Charge 2.0 is a new charging technology available on certain Android phones and tablets using certain Snapdragon processors.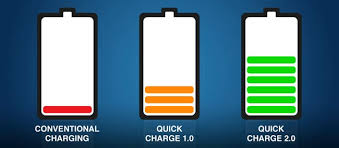 If you own flagships like the Galaxy S6, then you know the Quick Charge function is no joke: you can fully charge your device in about an hour. Even putting your phone on a charger for 5 to 10 minutes leads to a significant boost in battery life.
Here are the devices that currently support Quick Charge 2.0: LG G4, G Flex 2, HTC One M8, HTC One M9, HTC Desire Eye, Nexus 6, Samsung Galaxy S6, Samsung Galaxy S6 Edge, Samsung Galaxy Note 4, Samsung Galaxy Note Edge, Sony Xperia Z3, Sony Xperia Z4 (both phones and tablets), Asus Zenfone 2, Motorola Moto X.
You can buy third-party chargers that support Quick Charge 2.0 (like chargers for your car, for example). Most of the devices listed above have proprietary chargers that you can use as well. If you lose the charger that came with your phone, then you can order a new one from your manufacturer.
Wait for Hydrogen Batteries
It seems silly that with all our modern technology, we still can't make smartphone batteries last longer than a day.
That problem could soon be a thing of the past. Hydrogen batteries are making headlines for their ability to charge your phone for a week.
Geek.com recently covered one hydrogen battery that can be added to your iPhone today without modifications (although the battery does require vents at the rear of the case to allow heat and water vapor to escape).
Hydrogen cell batteries are too expensive for most people today and they're not very practical. But in the future, they could change the way you charge your Android smartphone or tablet.