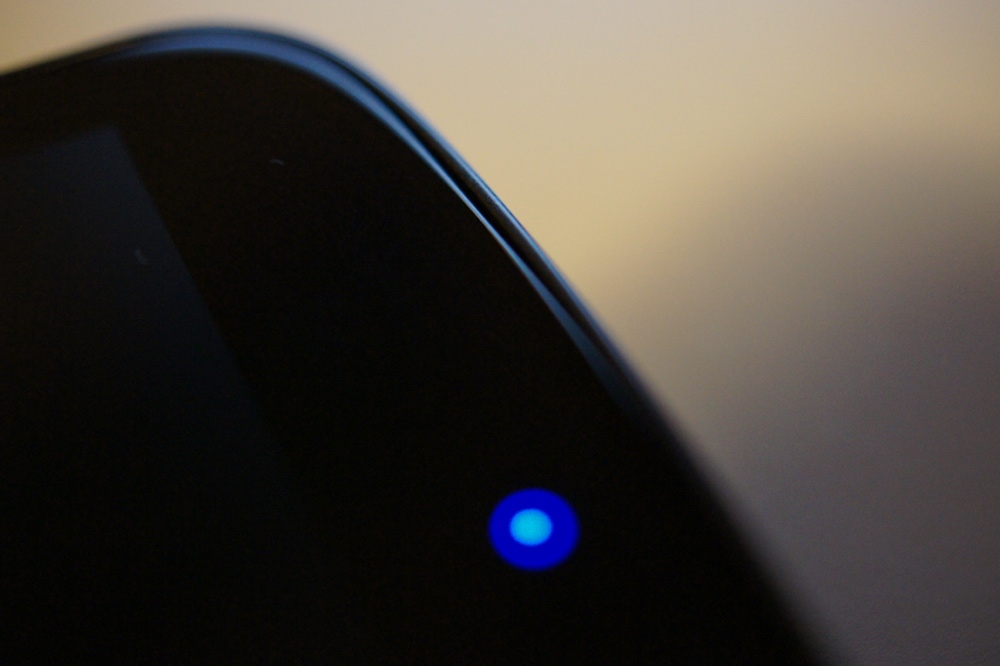 Your Android LED tells you a lot about your notifications. Different colors correspond to different app notifications, making it easy to see which program is trying to get your attention.
Snapchat notifications are yellow, for example, while SMS and email notifications trigger a blue LED.
Today, we're going to show you how to easily customize your Nexus 5 LED notifications without rooting your device. You can follow this guide to control all notifications
Step 1) Download an app called Light Flow Lite here
Step 2) Install the app
Step 3) Open Light Flow Lite and enable the Notification feature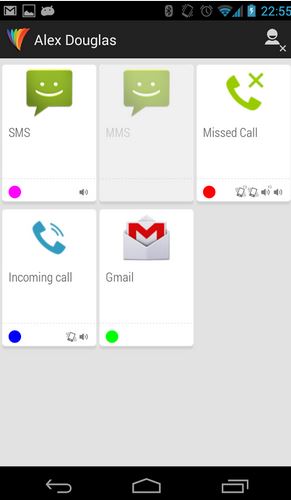 Step 4) From the main page of the app, you should see various commands and options, including Settings, Notifications, Tools, Volume, and more. Start by tapping Notifications.
Step 5) Tap on whichever app you want to change
Step 6) From this menu, you can change all three ways in which an app notifies you: notification, light, and sound. You can enable or disable the light, change its color, duration, flash rate, and more.
I like Light Flow Lite because it has a simple, easy-to-understand interface. It doesn't require you to edit complex controls and everything can be modified directly from the app's settings menu.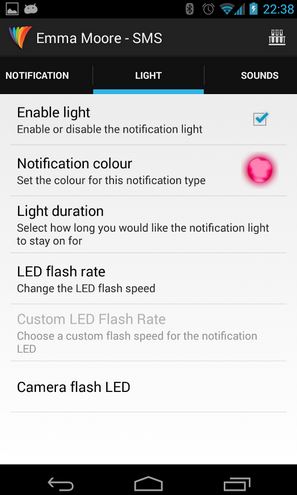 You can change notification messages, LED colors, and vibration patterns for all of the following aspects of your Android:
-SMS/MMS/SMS popup messages
-New emails and Gmail messages
-Low battery warnings
-Google Talk notifications and Google Hangout messages
-Bluetooth connectivity
-No signal
-Silent mode
-Missed calls
-Calendar reminders
Basically, you can control notification information for everything on your phone. If you don't like the way a particular app is flashing, then Light Flow Lite is the easiest way to edit settings in seconds.
You can download Light Flow Lite today from here: https://play.google.com/store/apps/details?id=com.rageconsulting.android.lightflowlite