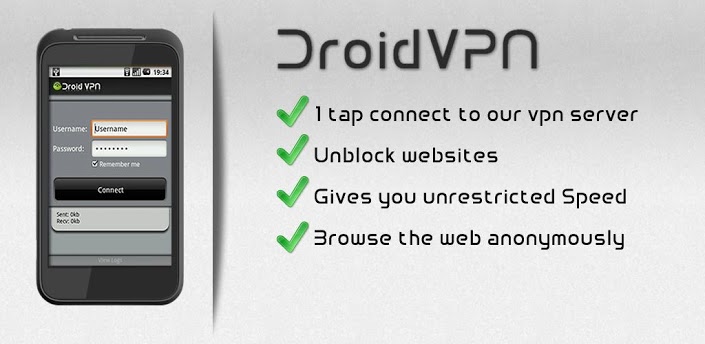 Unfortunately, many Android users from outside the United States – including myself – are unable to access a number of Android apps that they might want to download. Regional restrictions and copyright law prevent many apps from legally leaving the United States.
Sure, the United States might be the most populous first-world country in the world. But that doesn't mean that American Android users are the only ones who can use cool Android apps.
Today, we're going to show you how to download USA-restricted Android apps no matter where you are in the world. To do this, you need to trick the Google Play Store into thinking you're from America.
This trick was brought to you by the XDA Developers Forum.
Step 1) Root your Android
Yes, tricking Google requires you to use a rooted Android device. If you haven't already rooted your Android, try out One Click Root today.
Step 2) Download and install the latest rooted version of the Google Play Store
The latest version of the rooted Google Play Store can be found in this forum thread. The download link is provided in the very first post.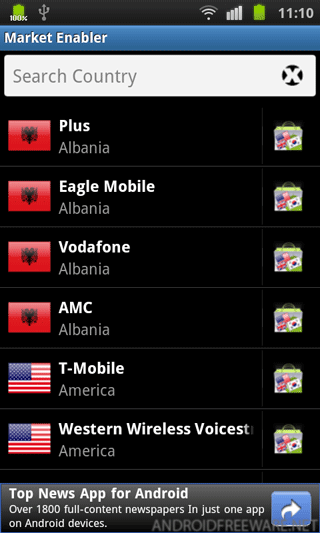 Step 3) Download and install MarketEnabler
One member of the XDA developers forum has created something called MarketEnabler that makes tricking Google as easy as possible. Download the .apk file from this forum post.
Step 4) Download and install DroidVPN for free from the Google Play Store
The free version of DroidVPN features a strict 100MB limit, although that should be more than enough data to download your favourite USA-restricted apps. DroidVPN includes servers from a number of locations around the United States as well as one server in the United Kingdom.
Step 5) Open DroidVPN from your phone's menu and register
DroidVPN requires new users to make an account. Signup with a username and password and then exit the app.
Step 6) Clear data from the Google Play Store
Head to the manage applications menu by going to Menu > Settings > Applications > Manage applications. Then, tap on the link to the Google Play Store and hit the Clear data and Clear cache buttons.
Step 7) Open Market Enabler and choose your provider
Return to the home menu of your Android and open the Market Enabler app. You'll see a list of providers that you can 'fake', including AT&T, T-Mobile, Verizon, and others.
Step 8) Open DroidVPN again and login
Open the DroidVPN app, login with your username and password, then tap Start to activate your account.
Step 9) Fire up Google Play Store and start downloading apps
Congratulations! If you followed the steps listed above, you should have access to all of the apps in the Google Play Store. If this tutorial worked for you, we take no credit. Instead, go thank the person who discovered the trick in this official XDA Developers forum thread
The best USA-restricted apps
Now that you've gone to all the trouble of tricking the Google Play Store into thinking you're from America, it's time to download some of the best USA-restricted apps available today. Here are some of our favourites:
-Google Books
-Google Music
-American Netflix
-Various music radio apps