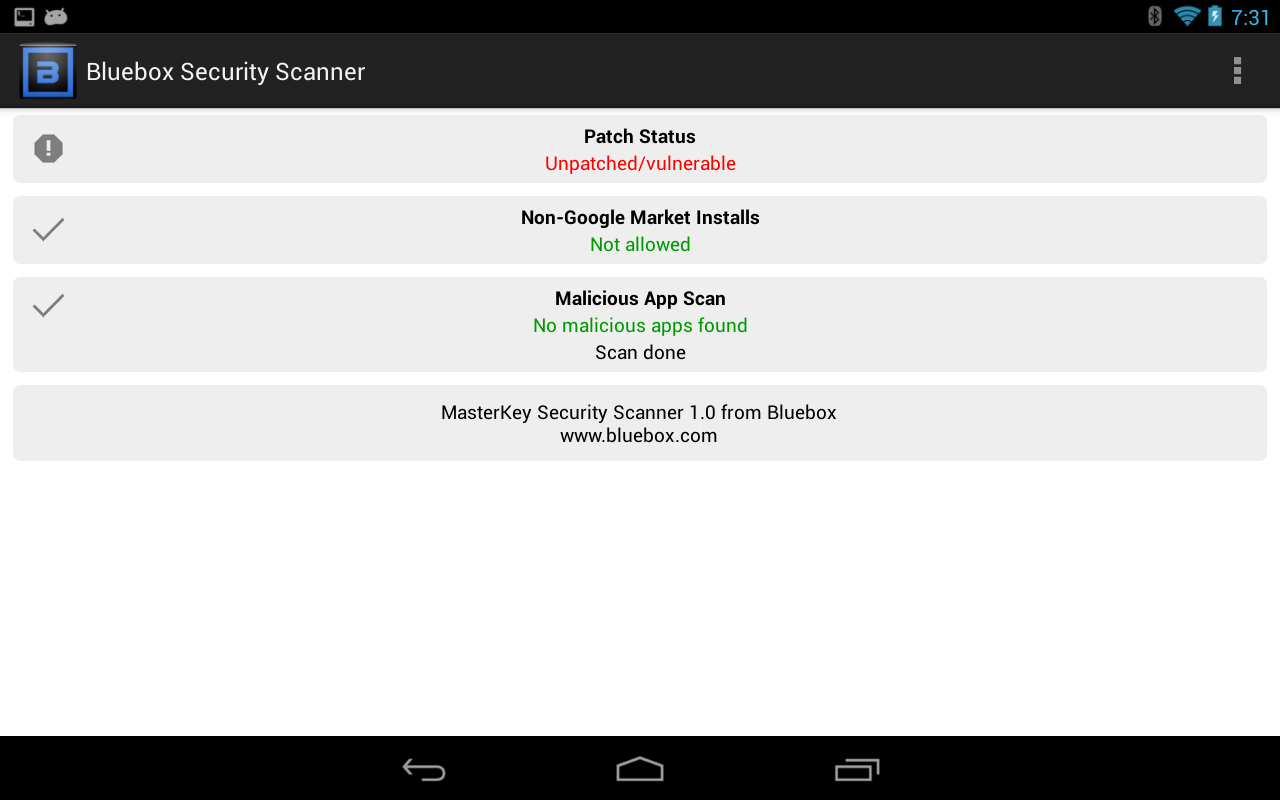 Security researchers recently discovered a major vulnerability in the Android operating system that affects 99% of all Android users. Google already addressed the security exploit back in February of 2013, although they didn't totally fix the problem.
Today, 99% of all Android users continue to be at-risk of the Bluebox Master Key security exploit, which allows hackers to hijack legitimate apps and transform them into evil apps that perform evil deeds – like steal your information and hack your social media accounts.
The problem with Android security exploits is that Google can't singlehandedly release an update and spread that update to all the millions of Android users around the world. Instead, it falls to the OEMs to release Android updates for specific devices, which can create headaches for users on obscure devices from lazy OEMs.
Instead of waiting for your OEM to fix the exploit, why not fix the problem today? A third-party has released a simple app that instantly patches the security exploit.
Download this app (rooted devices only)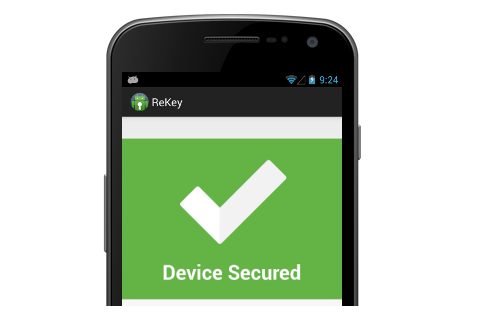 An app called ReKey protects Android users from the Bluebox Master Key exploit. Since the app is altering files at the core levels of the Android operating system, you will need root access in order to use this app.
Download ReKey for free today here
The app couldn't be easier to use and displays an unpleasant orange screen if your device is not secure and a friendly green screen if your device is secure.
99% of all Android users are affected by the Bluebox exploit, which means that 1% of Android users are not vulnerable. To find out whether or not your system can be exploited, download the Bluebox Scanner app, which tells you if you're in the 1% or not. You don't need root access to use the Bluebox Scanner app.
It could take months for your OEM to release a security patch for the Master Key exploit. Root your device and install ReKey today to make sure you can continue safely using your Android. You can learn more about ReKey at the FAQs section here.