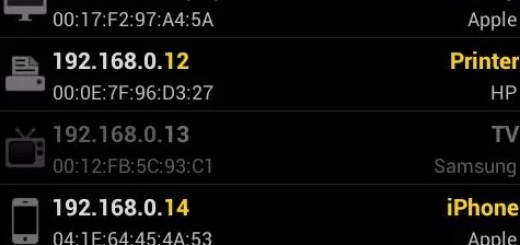 If you live in a city, then your Wi-Fi network is probably visible to a large number of people you don't know.
That's why you put a password on your network.
Unfortunately, not all networks have passwords, and not all passwords prevent Wi-Fi thievery. Today, I'm going to show you how to use your Android phone to identify Wi-Fi thieves and block them from ever accessing your network again.
Symptoms of a stolen internet connection
How can you tell if someone is stealing your Wi-Fi? There are a number of symptoms, including slow internet speeds, dropped connections, and malicious behavior on your network.
In most cases, the Wi-Fi thief is a neighbor simply looking to hop onto a faster internet connection. In some cases, that Wi-Fi thief might not even know they're stealing your Wi-Fi: they may think your network is their own.
Whatever the reason may be, slow internet speeds are the number one way to identify a Wi-Fi thief. If you've spotted this symptom and others, then it's time to take preventative action.
Download Fing Network Tools
A simple Android app called Fing Network Tools is all you need to identify Wi-Fi thieves. With just a few taps, it can reveal vital information about your wireless network and all connected devices.
You can download Fing for free from here.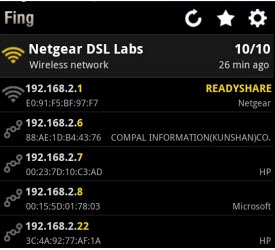 After downloading Fing, you'll find a number of tools available at your fingertips. Those tools include:
-Discover all devices connected to a certain Wi-Fi network
-Search devices by IP, MAC, name, vendor, etc.
-Write custom notes about each device – like "This is mine" or "This is some weirdo"
-Reverse DNS lookup and automatic DNS lookup
-Turn on devices from the app
The app can be used on unlimited networks and identify unlimited devices for free. When you see a device connected to your network, the app tells you its IP address, MAC address, manufacturer, and device type.
You can differentiate between iPhones, iPads, and iPods, for example. If you're using a Lenovo laptop and see a Lenovo laptop on your network, then you can check your MAC address (located on the outside of your laptop) to see if that Lenovo laptop is yours or a mysterious thief's.
This app is all you need in order to identify Wi-Fi thieves on your network. If you've noticed slow internet speeds, dropped connections, and other problems with your wireless network, then it might not be your ISP's fault. Download Fing today and launch your counter-spying initiative.