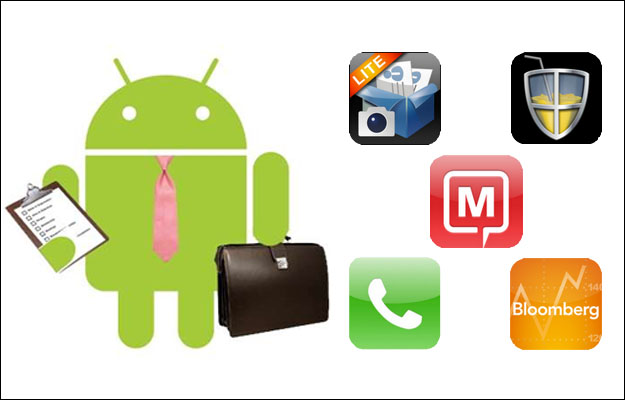 A smart phone is supposed to make management of various events and happenings in modern life easier for the user. Android is one operating system that enables you to stay on top of things and remain organized. The many useful applications dramatically improve productivity in daily life and it is worthwhile knowing about some of them as under:
Google Keep
The first one is the Google Keep app that enables you to maintain lists of to-do things. Since many of us tend to have multiple lists on different devices, it is essential that you are able to sync them and access them when you want. Google Keep does this admirably well.
Office Suite Pro
As an Android user, you cannot afford not to have the Office Suite Pro. It does cost $15 but comes with advanced functionality for all your work related documents, presentations and spreadsheets. It also integrates easily with multiple cloud storage facilities with its latest release offering PDF-markup commands.
Google Drive
Talking of cloud storage, the Google Drive app is excellent for storing files, images and once you upload them, it is possible to access it from any mobile gadget. The 'scan' feature of the app that which allows you to just capture images of any physical document and then extract text from those images for retrieval sometime in future makes it a great tool to use. You get free 15GB storage and if you wish to can also buy additional storage paying $10 per month.
Sliding Explorer
Android has always been perfect for users wanting to access file systems with ease. The Sliding Explorer is an app that has a clean interface and makes it easy for you to move folders, zip archives and even share stuff directly to any of the services you have installed on your phone. It is free.
Air Droid
Then you have the Air Droid app that makes it convenient for you to read text, view call details, browse through the stuff stored on your smart phone. You can then by just logging into web.airdroid.com on your desktop, transfer the required files wirelessly into your desktop from the phone.
You can also activate cameras so that you can look through the lens from a remote location. Air Droid works well on Wi-Fi as well as data connections. It is free to use and you only have to pay $20 per year if you wish to access some premium features. This app is perfect for those who loathe having to repeatedly send stored stuff from their device.
Pocket Cloud Remote Desktop Pro
A similar application allowing remote access, but from your smart phone to your PC is the Pocket Cloud Remote Desktop Pro. It is very simple in its usage and all you have to do is download the app and install the software on your PC. Just sign up at both ends and you will be able to use it. This too works with data as well as Wi-Fi. You can try it out using the free version that has some limited features.
The above are just some of the many applications or productivity tools on Android that you can use to simplify your daily business activities on the go.