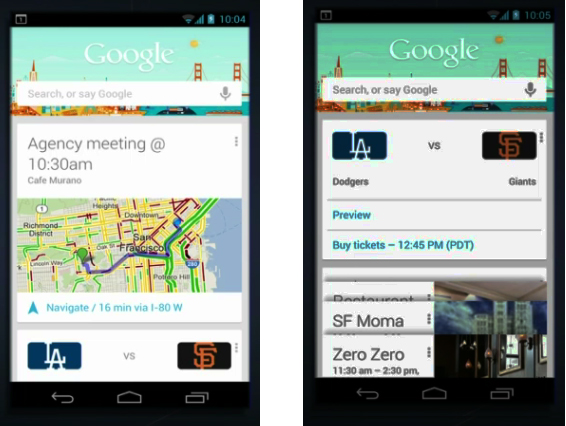 Google Now is one of the biggest features included in Android 4.1 Jelly Bean. And Google recently rolled out a new update that makes using Google Now more useful than ever before.
The new update is specifically designed to make it easier for Android users to travel around the world. Using voice-activation and automated features, Google Now will tell you what the weather is like at your destination, for example. But instead of just telling you about the weather and letting you figure out the rest, Google Now will actually recommend which type of clothes you need to pack for your destination.
Google has also partnered with airlines all over the world in order to bring boarding passes directly to your phone. But unfortunately, by "airlines all over the world", I just mean United, because that's the only airline that has approved Google's system so far. But we don't think it will take long for other airlines to catch on.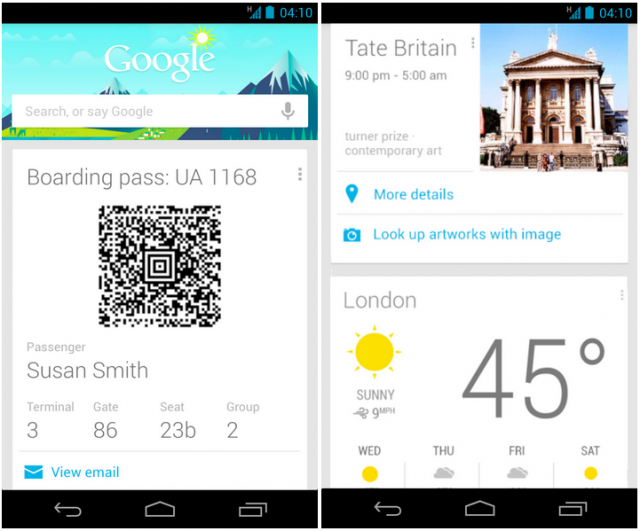 Now that you've packed your bag, checked out the weather, and have access to your boarding pass, it's time to decide what to do once your land at your destination.  Google Now can do that too. The app will spit out a list of fun things to do and sights to see wherever you're going. It will direct you straight to the websites of these destinations and display them on a map, making it easier for you to get around even the most confusing cities.
And once you actually arrive at your tourist destination – let's say, a museum – Google Now may even be able to bring up more information about the pieces you view. That is, if you're using Google Goggles and pointing your smartphone at the artifact or museum piece.
Like everything in Google Now, the entire process is automated, and the app wants to predict the questions you ask long before they actually leave your mouth. So next time you're traveling, don't hesitate to whip out your Android and let it whisk you to your next destination. Just watch out for foreign data fees once you land.
Non-travel related updates include barcode scanning and Shazam-like functionality
Travelers weren't the only ones who were treated in the latest Google Now update. You can also ask Google Now "What's this song?" and it will begin to identify whatever song that's playing. You can also ask Now to scan a barcode and then run that barcode over your camera, or post to Google+ by saying – you guessed it – "Post to Google+ [insert your message here]."
If every Google Now update is this feature-rich, we're excited to see what the future holds for Google's Siri competitor dominator.