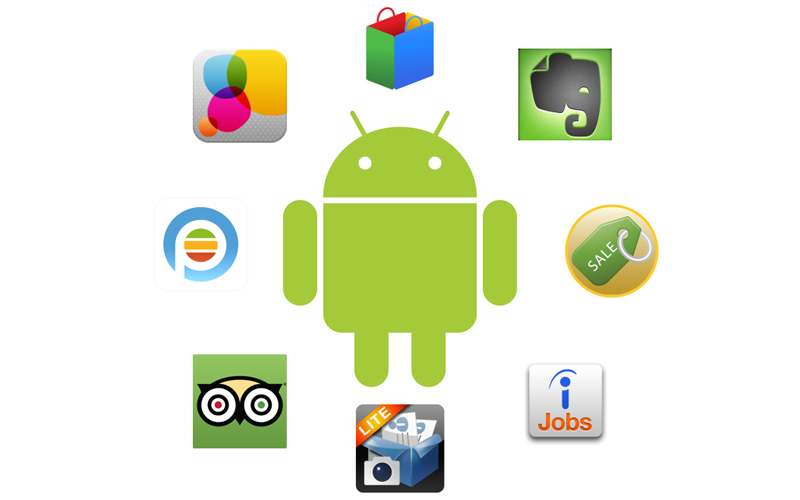 The Android OS is a great platform as evidenced from its dominant 80% market share in the smart phones arena. One of its most beloved features is the access to a massive number of apps that many like to download and make use of on a day-to-day basis. However, the flip side to it is that many of these apps also guzzle up resources from the phone memory and battery. As a result, Android users are being prompted to look for effective management solutions to this problem.
Users unaware of their own discretionary powers
Many users underestimate the power they can exercise over these apps and instead let these apps run the phone like the Wild West. The Android OS is flexible and robust enough to let the user control apps behavior, regulate its updates, decide which should be the default app, and stop the working of apps that slow down the handset and so on.
Here are a few pro tips that can help you manage app usage better :
Find out the app that is using up too much memory or battery resources by going to Settings>Apps to scroll through the apps. The moment you find any of the apps using a lot of memory or battery power, tap it to open it up and then tap Stop to put an end to its usage. Clear all data after that related to that app such as the temporary files sitting in the cache.
You can decide which of the apps need to auto update itself. Generally your mobile checks with the Play Store for updates and if they are there, they get installed automatically. You can now decide to do that manually if you wish to and save on data usage for apps you hardly use and also can update over WiFi.
Prevent any app from assuming control of your browser, core features or the camera. Very often the moment you install an app, it asks how you would like to open it and with which default browser. Once you make the choice, you would have to change it later if you did not intend to keep that particular browser as a default one. So you can be careful at the start itself or if you have made a choice, you can rectify later by going to Settings>Apps, choosing the particular app and clearing defaults against it.
You can also stop any app from getting on to your home screen and cluttering it through shortcut icons. This tends to happen with each app installation and you can avoid this by going to the Play Store and unchecking the box that says "Add icon to home screen".
Similarly, do not let any app give you alerts and notifications unless you want them. Go to Settings>Sound & Notifications> App Notifications and select the app to do the needful. You can also on the other hand, select apps from whom you would like to have notifications on priority.
The above are some of the ways through which you can take control over the behavior of apps in your mobile and conserve memory as well as battery power.