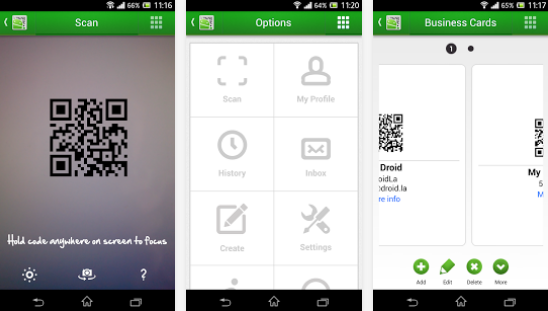 Smartphones can read QR codes and bar codes. Today, I'm going to show you how to turn your Android into an awesome barcode reader using one simple app.
Step 1) Download the app called QR Droid (there are a few other apps that do the same thing, but this one tends to be the most popular)
Step 2) Point your smartphone at any QR code or barcode and wait for the app to identify the code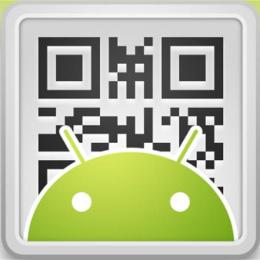 Step 3) If your phone doesn't automatically identify the code, then click the light bulb in the top right corner of the screen to activate flash. If you're still having trouble, move the phone closer and farther from the code you're trying to scan. You can add on-screen crosshairs from the settings menu if you want to make barcodes easier to target.
That's it!
QR Droid automatically detects which type of code you're scanning. It's compatible with QR codes, barcodes, and data matrix codes, among others. You can also create and share your own QR codes. Best of all, it's totally free.
To create your own QR code using the app, follow these steps:
Step 1) Launch the app and click on the 'Create' tab
Step 2) From here, you can choose a number of different QR code types, including business card codes, contact info codes, QR codes of URLs and YouTube videos, and QR codes for events, telephone numbers, email addresses, and plain text.
Step 3) Choose the type of code you want to create and it will appear in sharable format on-screen.
Recently added features include retail offers and promotional info, but you can ignore all of these features if you don't need them. QR Droid functions best when you use it solely as a barcode or QR code scanner.
Once again, you can download QR Droid from here: http://qrdroid.com/