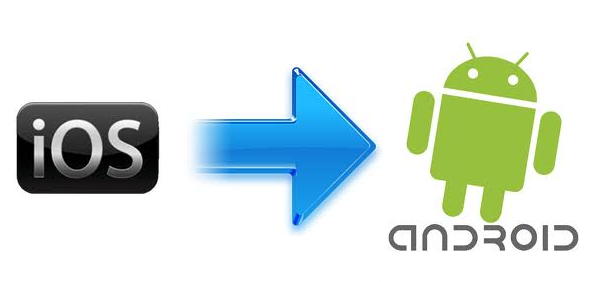 Users of Apple have only one possible grouse against it and that is the tight grip it holds over its platform and apps. If you are one of them seeking a way out, then you can think of shifting to the Android OS which is an open one. You might think it is impossible considering how you will move data from the iOS to Android. Apple does not make it very easy to do that as they would rather prefer people moving to them from Android. But it is still possible with the help of some tools and a lot of patience to make the switch as you have desired.
Contacts
First of all, you have to make a beginning with your contacts. You will know that they are synced to the iCloud. While this makes logging into an iOS gadget easier, it also helps you get into the ecosystem of Google. Just ensure first you have your contacts on the iCloud and then open the menu. Log in and flip on the switch next to the Contacts. Now sync to the iCloud before going to the iCloud site to open up the contact manager there. You will find the "gear" icon at the bottom right and you only have to click that after selecting your contacts. Now use that button to get Export vCard. This will have your contacts saved within it.
Head over to the Google Contacts site and with your vCard to log in to the Google account. Make one if you do not have and after going to More and clickImport. You have to select the vCard file and now everything will move to the Google cloud.
Videos and snaps
You now have an app that works on both platforms and this was launched by Google. Just grab this app and log in with the Google account. Under settings, you will find Backup and sync. Go to that menu to enable the backup to start. While images up to 16MP and your videos up to 1080p are done free of cost, Google will compress the images a bit to shrink them. You can also get them totally untouched but will have to use your Google Drive limit of 15GB.
Bookmarks
Apple does not enable you to move bookmarks but you can again use iCloud client app on your desktop to get these bookmarks and send to the browser of your preference. Sync Safari to the iCloud setting of your phone and then open up the app on your desktop. The sync option Bookmarks is there. Just ensure you have Chrome installed though on your desktop. You can also send these bookmarks to Firefox if you wish to. If you have been using Chrome on your iOS, the sync is automatic.
It is possible to sync mail, music, apps and games also similarly using the iCloud workaround. It just requires some patience and knowledge on how to get it done.