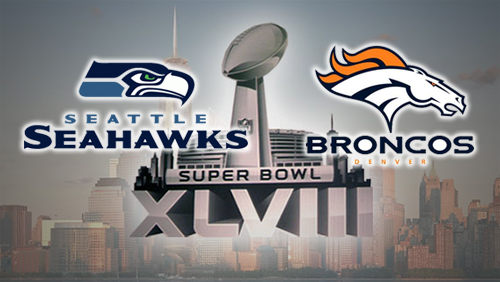 Superbowl XLVIII is just days away, and you've probably got a sweet party planned.
But maybe you're working. Or, you're stuck in a country that doesn't worship the NFL or show it on TV. Or maybe you don't have cable. Whatever the reason may be, you need to find a way to watch the Superbowl on your Android smartphone or tablet.
There are lots of ways to watch the Superbowl on Android this year. It's 2014 and Superbowl broadcasting networks are no strangers to mobile technology. That means they've given us a bunch of legal (and not so legal) ways to watch the Superbowl on mobile devices.
Whether you're cheering on Russell Wilson or Peyton "Omaha" Manning, here are the best ways to watch this year's Superbowl on Android:
Fox Sports Go (Free)
If you're reading this article, then you may have been ready to pay a few dollars to get a high-quality legal stream on Android.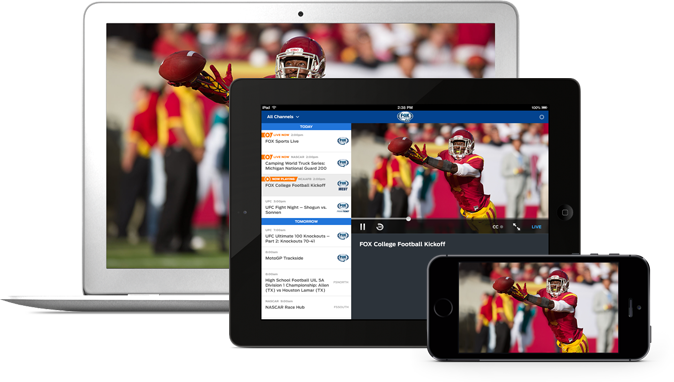 Fortunately, Fox Sports Go is 100% free. There's an iOS app but no Android app, which means that you have to go to this website on your tablet to watch the game: http://msn.foxsports.com/foxsportsgo/
From there, simply fire up the stream on Superbowl Sunday and enjoy your free high-quality sports stream.
Here's the catch: you can only get this feed on your desktop computer or Android tablet. Verizon Wireless and the NFL have some restrictive partnership that lets them control NFL streaming over mobile airwaves. Lame!
NFL Mobile
I just mentioned that the NFL and Verizon Wireless have a partnership which limits your viewing options on smartphones. But you can download the NFL Mobile app on all major devices – even Windows Phone! – to enjoy  live Superbowl coverage.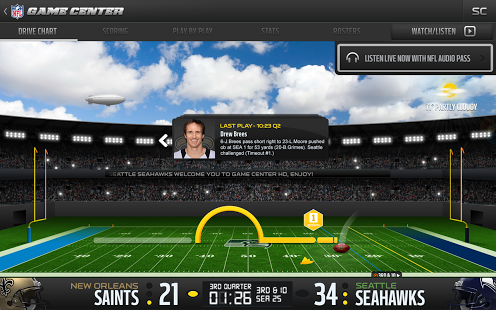 If you're with Verizon and willing to pay $5, then NFL Mobile for Android will likely be the best way to watch the Superbowl on Android. You get access to a whole gamecenter that features highlights, commentary, scores, stats, and all the other game-related info you need.
Here's the catch: You must be a Verizon customer AND you have to pay $5 to subscribe to NFL Mobile.
NFL Game Rewind
NFL Rewind is accessible from most mobile devices and provides stats and the ability to rewind, fast forward, etc.
You can access NFL Game Rewind from the Android app. The Superbowl will be uploaded in its entirety soon after the game ends, so you'll want to stay off Twitter and the internet if you don't want the score to be spoiled.
Here's the catch: It's not live.
Not-so-legal methods
All major sporting events these days have illegal online streams. The Superbowl is most certainly not an exception to that rule. You didn't hear it from me, but check out places like Justin.TV and similar webcam sites for individual streams.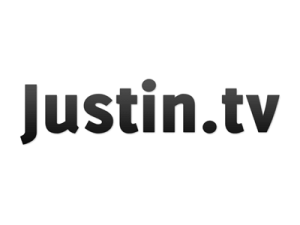 There are dozens of sites devoted to streaming sports. I can't link to any here, but I've heard good things about a search engine called Google and its ability to find live sports streaming websites.
Here's the catch: It's not legal and online streaming quality can be poor
Summary – What's the best method for you
Are you willing to pay $5 and are a Verizon customer? NFL Mobile for Android is your best bet.
Are you saving your $5 for beer / not a Verizon customer / watching on any electronic device that isn't a smartphone? The Fox Sports Go website is where you need to go.
Are you a smartphone user not with Verizon? There is no legal way for you to watch the Superbowl on your Android smartphone. Blame Verizon and the NFL's restrictive partnership deal. There are lots of online streams and even a Justin.TV app to download if you don't mind breaking the law.