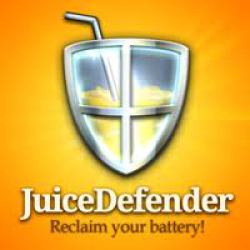 We are all hooked on to our android devices like a creeper on a pillar. It has turned into an addiction because now we are never really bored, and by bored I mean staring into a white wall bored. This is because now we have the constant company of our truly amazing devices on which we end up spending hours even when we do have work. Therefore, no one gets bored the way they used to anymore because so many wonderful apps, especially the social media apps are there to catch our fancy.
All this has been made popular by our smartphones but as smart as they are, they still temporarily die out form time to time. They need to be fed and nurtured for a long and healthy life. And just like in humans, it is not just about eating, it is about eating right. Our phones need to be fed properly so that they do not get drained quickly.
We need our phones to be active. And if your Android has seen the light through an exercise called rooting, we have just the right diet plan to help you revitalize its battery life. It's called Juice Defender Ultimate – an app that optimizes your smartphone and gives your Android a tiny sip of the elixir of life.
JuiceDefender Ultimate is a powerful yet easy to use power manager app specifically designed to extend the battery life of your Android device. Packed with smart functions, it automatically and transparently manages the most battery draining components, like 3G/4G connectivity and WiFi.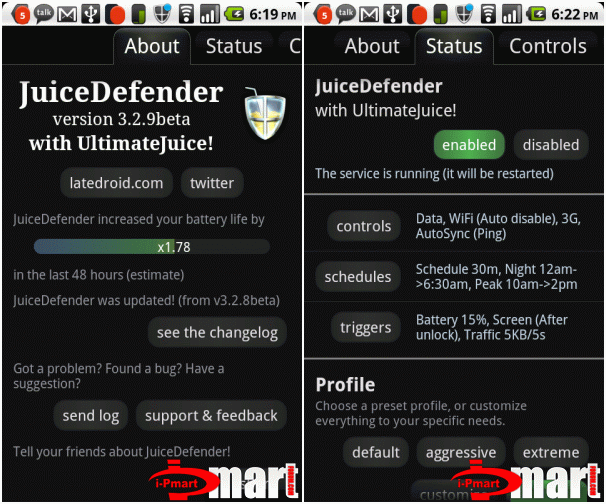 JuiceDefender Ultimate enables _all_ the advanced features in JuiceDefender:
– automated WiFi control – also Location-aware!
– all schedule intervals
– night, peak, weekend schedules
– the Extreme profile
– configurable Apps with interactive mode
– 2G/3G/4G network mode switching control (Available if supported by your ROM)
– CPU frequency scaling (Available if supported by your ROM)
– Smart Brightness control with integrated screen filter and "night tint" mode
– Timeout control to minimize the hassle of the lockscreen, or disable it altogether when you're at home
– Bluetooth control – it can also automatically reconnect to your headset/handsfree!
– …and every setting is fully customizable!
Since Juice Defender Ultimate employs a ton of advanced, fully customizable and really effective power saving features, it would not be incorrect to say that it is the ultimate battery saving mobile application for rooted android devices.
It can be very annoying when the phone battery dies out at the wrong moment. It is not just about surfing the various apps or playing games on it, sometimes the phone battery is not there when you need it for important things. And the phone has not only become essential to our lives, it has become important in terms of our safety as well. One can still manage to function if they have stepped out without their wallets but with their phones. Therefore, download Juice Defender Ultimate and save a lot more power than you would without it.