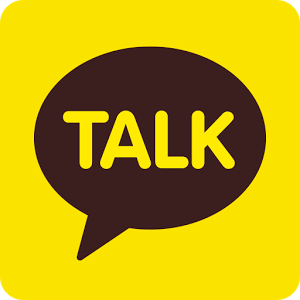 There is no shortage of amazing apps for all kinds of needs and niches, and after all, why should there be? The human mind really does wonders. And since we live in the world of instant calling and messaging, why should we make calls and texts through telephone network services anymore when the same can be done for free, just by investing in a good internet network?
Unless you've been living under a rock, most of you would be aware of the game-changing communication platform known as Whatsapp that has succeeded in doing this. It has really made a huge mark in the app history, and has almost become a permanent member of our vocabulary now. But just because it came first, does not mean that there are no other apps available that can do the job just as competently.
As consumers, what we can do is give a fair chance and try out other such apps and then decide what suits us best. One such app that we can try out is KakaoTalk. KakaoTalk is a fast & multifaceted messaging app. Send messages, photos, videos, voice notes and your location for free. Make chatting extra fun with an array of emoticons and sticker collections.
Here are some more interesting facts and features related to KakaoTalk:
– Chosen by more than 150 million users worldwide
– Fast, fun, easy way to communicate with friends and family
– Uses Internet connection (3G/EDGE or Wi-Fi) for calls and messaging
– Supports: Android, iOS, BlackBerry, Windows OS, Asha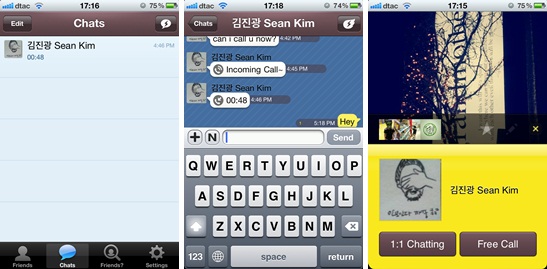 KakaoTalk includes the following key features:
– FAST: Speedy & reliable messaging no matter what your network
– FREE CHATS: FREE messages & multimedia (photos, videos, voice notes)
– FREE CALLS: High-quality voice calls (1:1 and group)
– EMOTICONS: Express it all with our included emoticons PLUS select from endless sticker collections in our Item Store
– GROUP CHAT: Chats with an unlimited number of friends
– PLUS FRIEND: Exclusive coupons & deals from your favorite brands
– VOICE FILTER: Fun free calls with Talking Tom & Ben's voice filters
– ANDROID WEAR: Reply with voice from wearable devices
Here are some other cool features you can utilize:
– Share your location
– Add friends using BlackBerry PIN
– See who read your messages (unread count)
– Multitask during free calls (send messages in other chat rooms)
– Schedule appointments, lunches, gatherings (w/ reminders)
– Use KakaoTalk on any smartphone and PC (multi-platform)
– Have even more fun with Kakao mobile games
What is new in this app is that it has fixed all prior bugs and improved its stability, its friends list, where you can now view your Plus Friends from top of your friends list.
I understand that KakaoTalk is comparatively unknown and newer as compared to other established apps of similar kind, providing more or less the same service, but, remember, even we once started out as freshers and had we not gotten the chances we did, and if no one else had believed in our potential, we would not have been where we are.
Thus, this is one app that truly deserves a chance. Its lack of popularity does not mean that it is anything less than amazing. Also, one thing that I always say and I will say it again is that each app has at least one unique characteristic, so we never know what might just work for us!