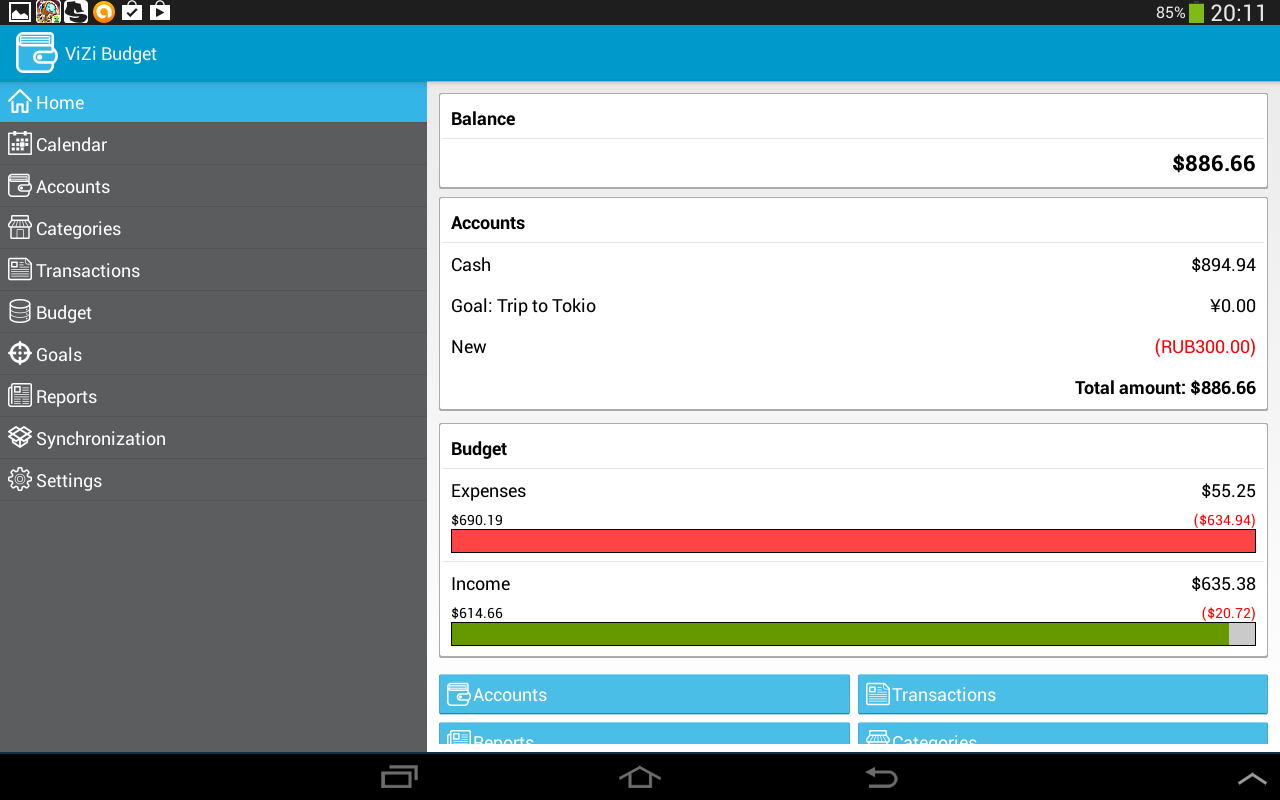 Each one of us has found themselves with absolutely no money at some point in our lives. As much as we wish that we could blame Mr. Murphy and his stupid laws, the fact remains the same. A friend in need is a friend indeed and money is definitely not the friendliest chap we have met. It is never there when we truly need it. It is never there when we need to pay our bills because that exquisite set of speakers was on sale and it is worth every penny. It is worth every penny, of course, only until the bills start pouring in. And the stupid bills have to be through the roof that very month! Money is known to ditch us at every important event. It is like that friend who is always around during celebrations but in our bad times, it minds its own business. Money is an opportunist, money cannot be trusted. So, instead of letting money control us, we need to control money.
To help us tame our money, we can download VIZI BUDGET, a multi-functional finance application. It helps in the management of personal or family budget. It helps us in tracking our income as a whole or by categories and accounts. It can be used for:
– tracking our expenses and earnings
– managing cash-flow and budget
– planning income and expenses for any available categories
– analyzing our expenses and finding all our money leaks
– helping us in cutting down unnecessary expenses
– financial goals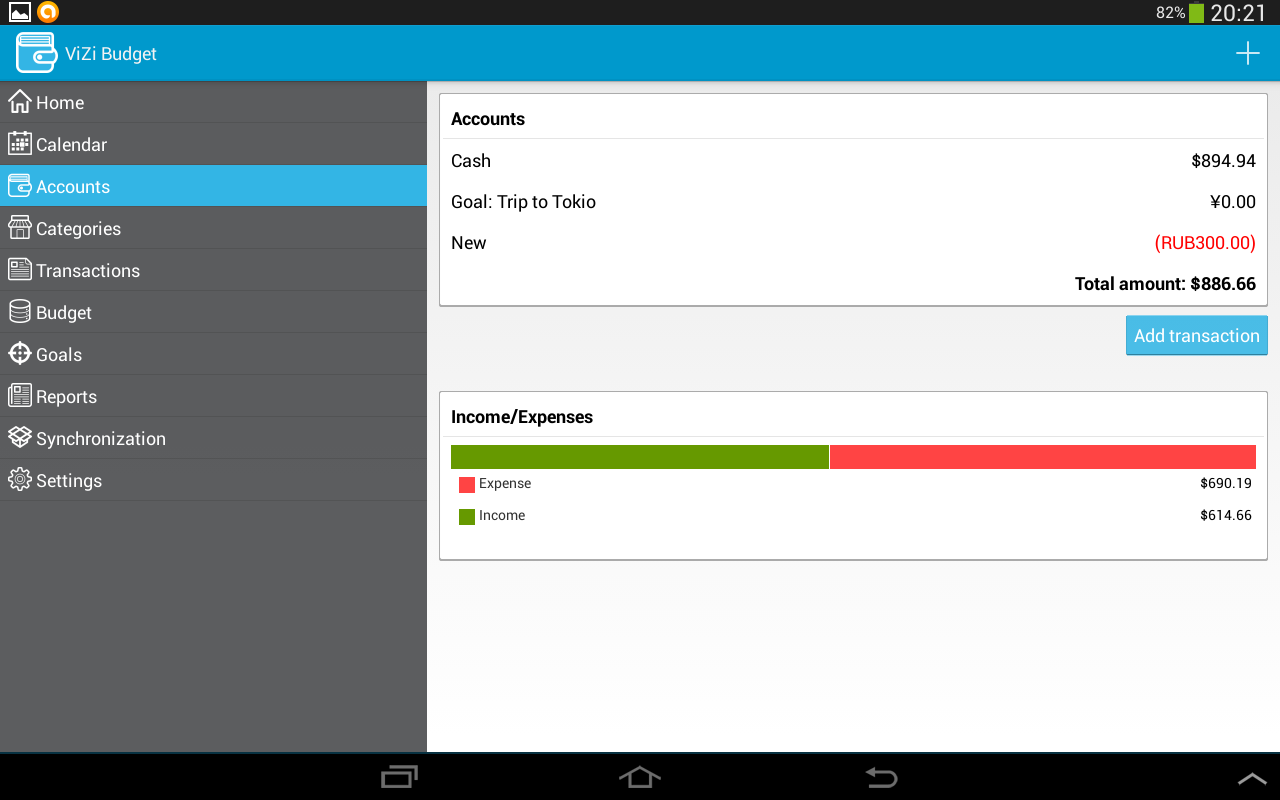 It also creates graphical and data reports with additional filtering functions:
– Cash flow report
– Balance report
– Budget report
In addition to all this, it has widgets including three customized widgets and a quick access button. Also, it has the 'backup and restore' function and can only be accessed by a pin code.
Apart from the basics, it is very interactive with the users as it shows exactly how our budget is being implemented as VIZI BUDGET has added colored information in the application for us to keep a proper tab on our respective budgets. For example:
If we spend less than 50% of our expense budget it shows green. If we spend more than 90% of our plan – it shows red. For Income budget it is vice – versa.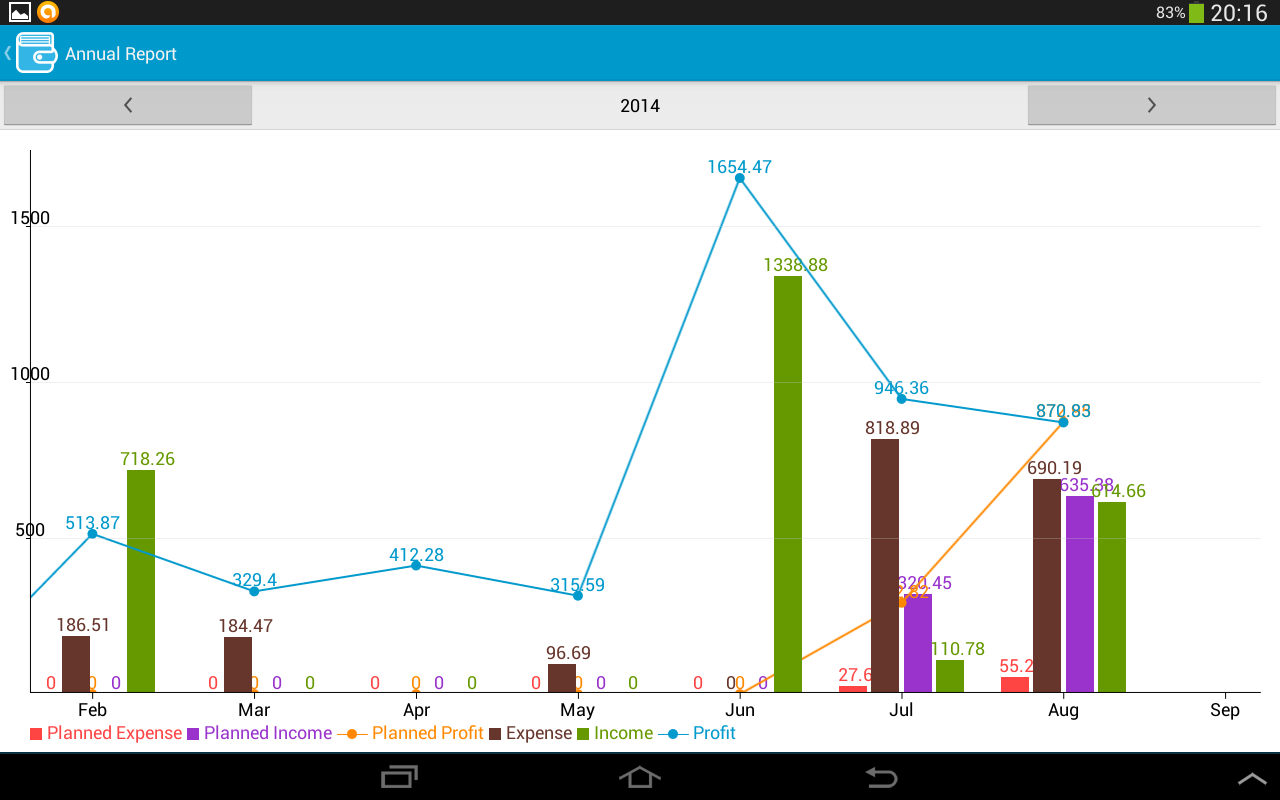 We can create any categories/subcategories and accounts or edit ones that already exist.
It is easy to see details on a particular category by just tapping to that category and we will see the budget, the summary and last month's information.
There are 200 currencies supported with on-line currency exchange rates. The main currency could be selected from settings tab.
The supported languages of VIZI BUDGET are:
– English
– German
– Spanish
– Catalan
– Russian
In all, it is a wonderful application that gives us an account of our savings and expenditure down to the penny. It proves especially useful to students because they usually have limited allowance and unlimited expenses. This can make life easier for them and all of us. After all, money saved is money earned!