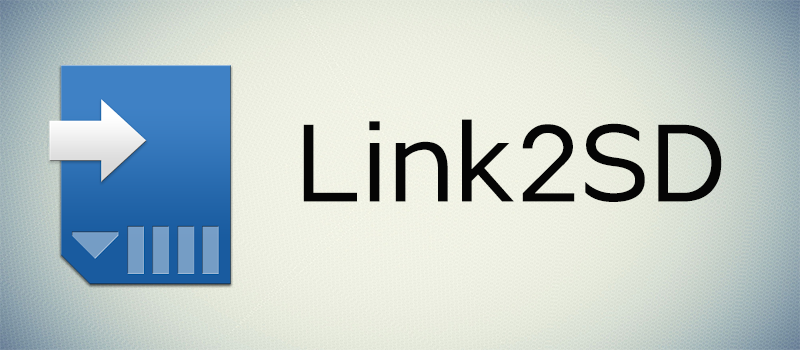 If you have a rooted android device but do not have enough internal memory, do not worry. There is an app that is going to increase the internal memory of your rooted android device. Wondering how? It is a special app called Link2SD. Lets find out why it is special.
Link2SD is an application manager that makes it easy for Android 2.1+ users to move applications to the SD card, to clean all cache files of the apps. It enables you to manage your apps and storage easily. It also provides native app to SD (app2sd) features on Android 2.2 and higher. It can move any non-protected user apps to SD card (force move), with batch moving capability.
This feature uses Android's standard SD-card installation feature and does not require a second partition. Cache cleaner function clears all your cache and free up space with a single tap. Also cache cleaner widget displays total cache size and enables "one tap cache cleaning" without opening the app.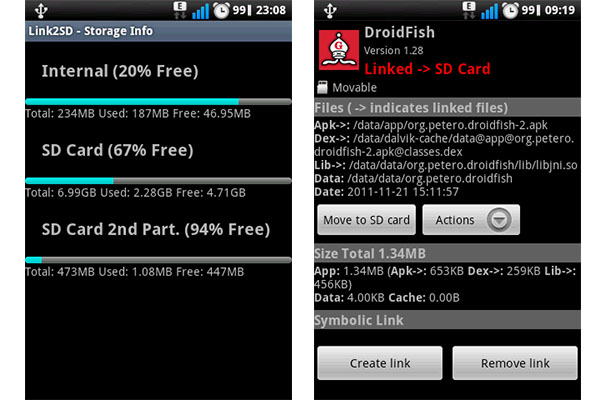 Link2SD has a crazy list of features that make the whole memory optimization process a joy to go through with. Here are some of the best ones:
– Plus version also links private data files of the apps
– Automatically link newly installed apps (optional)
– Move any user apps to SD even though the app does not support moving to SD (a.k.a. "force move", for Android 2.2 and higher)
– Shows the apps that support moving to SD with native apps2sd
– Set the default install location of the apps; auto, internal, or external
– Batch link, unlink, reinstall, uninstall, "move to SD", "move to phone" functions
– Notify when movable apps installed
– Uninstall system applications (bloatware removal)
– Freeze and un-freeze system and users applications
– Convert system apps into user apps
– Convert user apps into system apps
– Integrate "Updated" system apps into system (ROM)
– Clear data and cache of the application
– Batch clear data and cache of the selected apps
– Clear all apps cache at once (1-tap cache cleaner without being root)
– Exclusion list for "Clear all app cache" function
– Clear cache widget (1-tap cache cleaner without being root)
– Notify if total cache size exceeds specified size
– Reboot manager includes power off, normal reboot, quick (hot) reboot, reboot recovery, reboot bootloader / download mode
– Reboot widget to boot with one click
– List applications, show detailed size information and link status
– Wide variety of options to sort and filter apps
– Search applications by name
– Display available space information of internal storage, SD card and SD card 2nd partition
– Share the Play Store link or the APK (app's full package) file of the apps
There is also a plus version available with the following features:
– Links internal data directories of the apps to SD card
– Links dex files of the system apps to SD card
– Auto clear cache service
– Removes ads from Link2SD
To enjoy this amazing app, which supports over 40 languages, all you need is root access and a second partition on your SD card. Now say farewell to the days of you and your phone memory being enemies because Link2SD is here to bridge the gap between you and your beloved android smartphone!