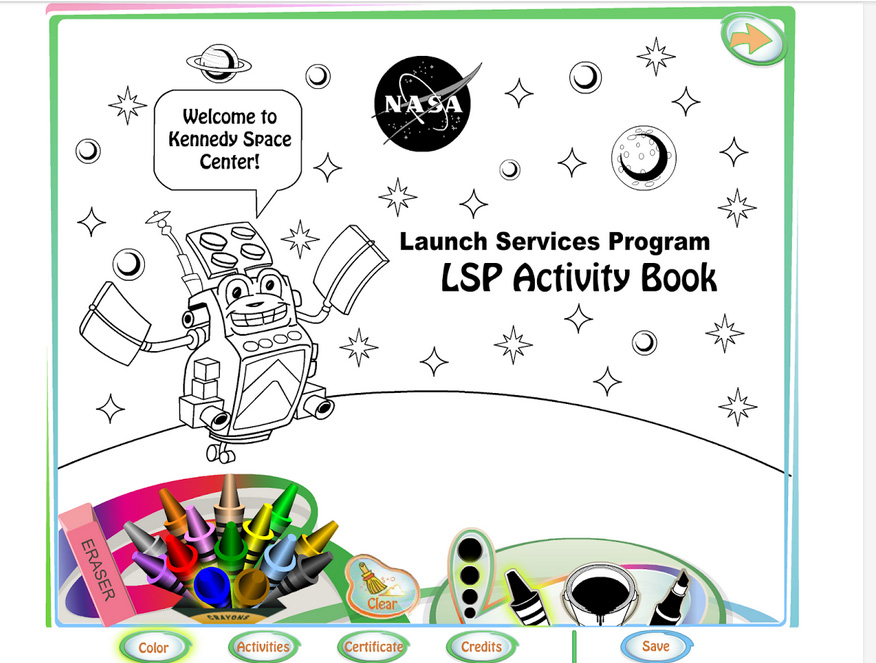 "I want to be an astronaut when I grow up", said my child. All I could do was smile and feel proud of the fact that my child was ambitious and wanted to become an astronaut. I just hoped that this thought of my child does not fade away with age as the child was too young to understand anything about NASA yet.
It is a very common phenomenon in children to want to be something when they are young because they like the idea of it because of various reasons but their ambitions keep changing with time. This might just be a growing up phase – them wanting things that only a few can achieve. They lose interest when they grow up or realize that it is not something that they want. Understanding the workings of an astronaut, apart from the simple explanation of being a space (wo)man, can be difficult for the child. But maybe if there were an easy way for them to understand what an astronaut does from when they are very young, they might still want to pursue that dream when they grow up.
And since apps have proven to be the solution for everything in this world, NASA has launched an app called LSP Activity Book to make children aware of how rockets are launched. It is a free app that lets kids learn about the mission planning process and the precise measurements behind creating the right kind of launch vehicle. The app has a character named "Peter the Payload" that guides kids through the online coloring activity book. The idea behind this app is making learning a fun experience through something that all kids love – coloring.
Peter the Payload acts as a tour guide on an interactive NASA adventure from Payload Processing through Liftoff. This app lets children unleash their inner artists as they explore the LSP (Launch Service Program) Activity Book.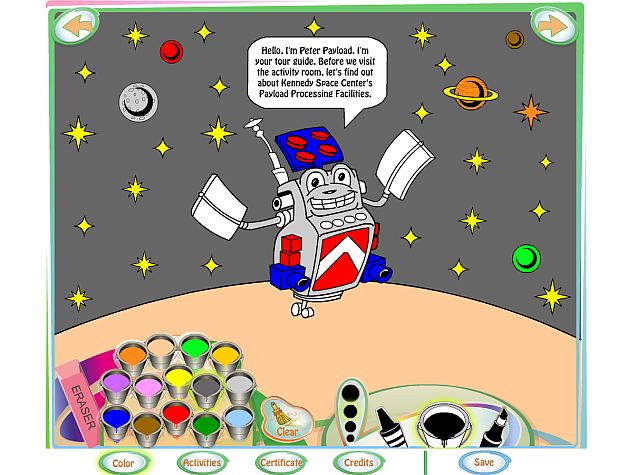 Are you wondering what LSP is? Well, NASA's Launch Services Program (LSP) leads the agency in providing access to space for the exploration of our home planet, solar system and the universe. LSP is located at the Kennedy Space Center in Florida and acts as a broker to match payloads with specific launch vehicles for customers to ensure mission success. The principal objectives of LSP are to provide safe, reliable, cost-effective and on-schedule processing, mission analysis and spacecraft integration and launch services for NASA and NASA-sponsored payloads.
Coming back to the LSP Activity Book, this app comes with a number of features:
– 24 NASA- inspired pictures to color and activities to enjoy
– Paint Bucket coloring options allow even the youngest child to enjoy a creative coloring experience
– Freestyle marker and crayon drawing options to express creativity, with adjustable brush size for precision coloring
– 14 vibrant colors to choose from to express your artistic side
– Enjoy the Word Search, Asteroid Maze, Solar System Match, Planet Crossword Puzzle and more
– Listen for motivating sound effects throughout which serve as a wonderful source of praise and encouragement
– View the delicious No Bake Moon Cookie Recipe
– Obtain a Certificate of Achievement upon completion of your mission
My suggestion is that we should immediately take advantage of all this knowledge that NASA decided to provide for free in the form of an app and download it immediately. We should download this app even if we do not have kids as it is one of the most constructive apps that will enhance not only a child's knowledge but our awareness as well!