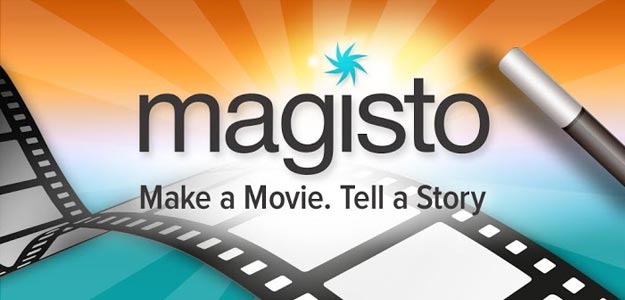 If you are someone who loves making videos, but unfortunately are not blessed with Hollywood style video making skills, or if you do not have enough time to sit down and make videos, we have just the app you need. It is none other than the popular Magisto Video Editor and Maker app that's been making waves on the Play Store.
Magisto Video Editor & Maker automatically turns your video clips and photos into awesome edited movies, complete with your choice of music, cool graphics, and effects, in just a few magical minutes! Best of all it is free to download.
Here is a bit of information to give you an idea of exactly how good this nifty little Android app is:
Magisto has over 55 million users, has been featured in Google Play Editors' Choice and on the Google Play homepage in 130 countries.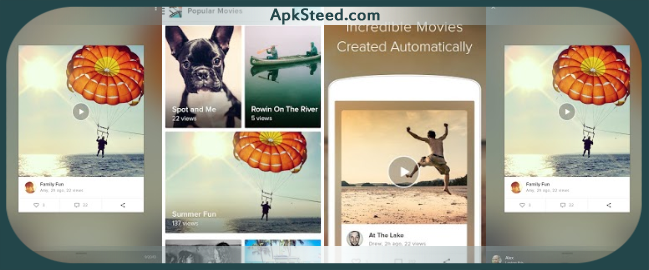 This is how it works:
You don't have to be a video or photo editor or know anything about video or photo editing at all. Magisto will analyze your video and photos and splice it together for you, creating a professional looking movie—an edit that you'll be proud to share with your friends.
It includes the following features:
– #TBT Make everyday Throwback Thursday with our 'Throwback' Editing Style! Vintage filters and home movie effects turn videos and photos into instant memories!
-Use our 'Foodie' editing style to turn your foodie photos and videos into food adventure movies.
NEW! Premium Video Editing Styles (purchase required)
– Share a birthday video greeting card or recap your favorite birthday movie memories with our colorful birthday video editing style.
– Baby Steps, the perfect editing style for capturing baby videos and photos. Easily turn your baby's first moments into adorable baby movies.
– Wedding video editing style. Transform wedding videos and wedding photos into elegant and classy wedding movies.
– Create and share 15 second movies right to Instagram!
– Magisto will SURPRISE you with beautiful movies automatically created from your videos and photos. (Don't worry – you can always disable this feature under settings and movies are private until you're ready to share 'em)
– "Photo Movies"! Create sensational movies using as little as 5 photos. Imagine a personal photo editor combined with your own video editor, available 24/7 to transform your photos into movie masterpieces, in minutes! The easiest way to turn plain pictures into captivating stories.
– Unprecedented AI Technology analyzes and combines the best parts of your video into fun clips
– Share videos to Google+, Facebook, Instagram, Twitter, Email, Youtube and even Whatsapp
– Share and organize movies, publicly or privately, by creating your own albums
– Turn ordinary baby videos into incredible baby movies your family will love!
– Collaborate around shared interests by adding your movies to open albums
– Automatic video stabilization, filters, effects, transitions, and overall production
– Facial recognition detects the most important people in your videos
– Upload video and photos from your Gallery or use Magisto as a smart video camera
– Add soundtracks from your device or from Magisto's library of licensed music
Magisto Video Editor and Maker supports these and many more features. This app is the best thing that can happen to the picture generation because we all love to watch a good video now and again and this app does exactly that with significantly reduced effort!