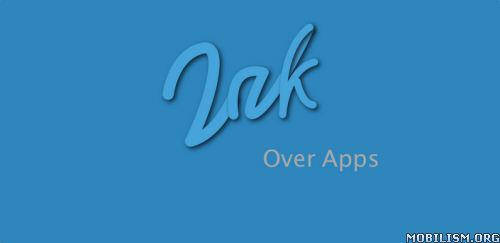 Notes; we all take them down and they're all extremely important to us. However, the modern system of communication and working dictates that all you need is to simply pull out your Android device and click a picture of whatever you need to study later. Students today are heavily involved in making maximum use of this feature and the practice of writing down notes and bookmarking important articles has become a thing of the past. Something that hasn't quite been abolished yet is another way of taking down notes, a method derived from our actions in the past – taking down notes on small white yellow pieces of paper, that serve as nifty reminders for our day-to-day activities that may often slip out of our mind.
But what happens when there is a huge list of text put together and the note is too small. Now with Android developers having the ability and the knack and urge to replicate all our human actions in a digital environment, it isn't much of a surprise that they've devised a neat little tool to facilitate note-making and bookmarking on our smartphones as well. So let us take a more in-depth look at one of these unique and esteemed Android apps that have optimize the note-making experience for our convenience. The app we're referring to is appropriately named Ink Over Apps.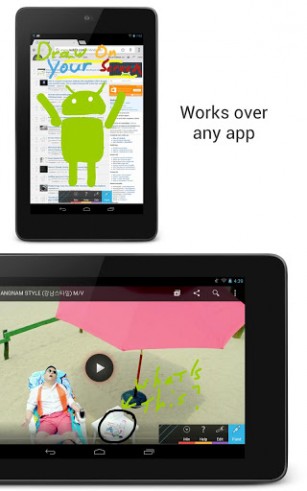 Ink Over Apps is essentially a simple drawing tool that offers a remarkably unique and all-encompassing way to renovate your user interface. It can be accessed from anywhere on the device screen.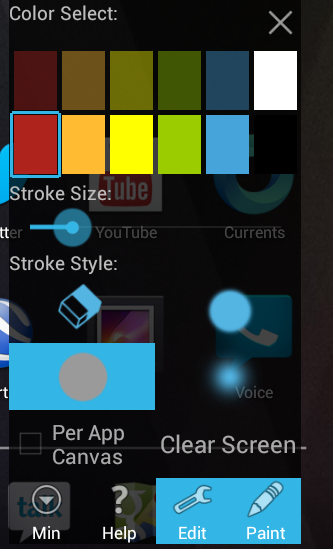 The key objective of it is to mime what we did as kids in our text books. Draw and decorate the books with notes, highlights and moustaches over famous characters faces. Ink Over Apps has been invented for the very same purpose with a digital touch.
Through this unique app, you can highlight text from a pdf or a mail or an important text in multiple colors that can be saved and viewed for later reading. It will help in retaining any thoughts you
These could be snippets from a text book, or an e-book that you read. The app gives you the exact feel of ink over lines in a text book, the kinds that we used to mug before exams.
The Ink Over Apps tool is remarkably simple to use and has a few key features that can be easily mastered by both novice and long-term Android users.
In launching the app, a bar of the app appears on the top of the screen. From here onwards, it will appear where ever you go; on opening a mail, your settings, another app, your mailbox etc.
Through this tracking feature, you can mark any areas that are important. The app gives you multiple sized brushes that can be accessed from the top at 'tools' box. Increase and decrease the size of the brush as per your convenience.
Draw circles or lines for highlighting on important documents by directly accessing the docs. There is a list of colours that you can use to draw on apps. A single touch can brush out all the markings you have made in a particular area.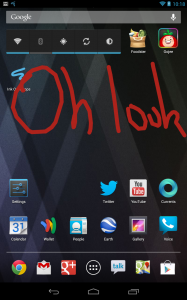 The eraser available in multiple sizes too can be accessed from the tool box at the top.
Needless to say the app works best when an S-pen or a external touch device is used.
But in order to widen the usability for audiences, the app has been optimised to enable even the finger to act like the S-pen. After making the documents, you can take a screen shot and save the file.
The interface is clean and neat and makes it a pleasure to use. If you're the kind who does any of the above, then this is the perfect app for you.