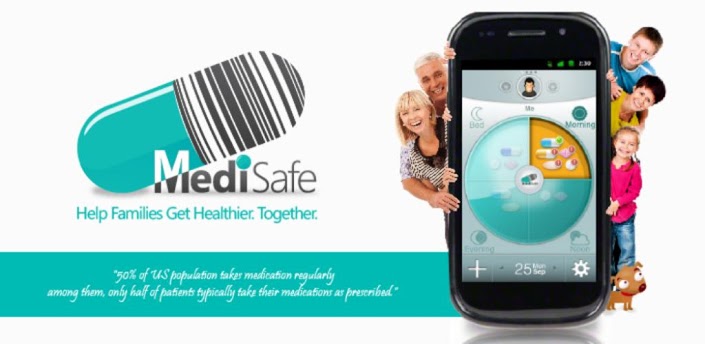 One of the most common traits of humans is to ignore their own well being. All of us have become so consumed in our day to day activities that keeping track of our medicines is often not given that much importance. Unfortunately, in this stressful environment, where there is a cut throat competition everywhere and you have to work twice as hard as one had to a few decades ago, all this ends up taking a toll on our health. And we do not care because we are young and energetic and we recover quickly. We always give importance to our work even at the cost of our health. We do not realize the long term effects of such a lifestyle.
This makes us prescribe to a lot of pills, to keep our strength intact and to fight with the world. The popular phrase has now become 'Us and our pills against the world'. This one thing is also not followed all the way through. In our lives where we have so many other things to think about, it often slips our mind. It gets even tougher if we are caring for someone else as their health is in our hands. Hence, remembering their pill routines and making sure that our loved ones take them is another task in itself. It is a task that we are willing to do but sometimes forget.
The solution to taking all your pills at the right time and making sure your family does too is an all called MediSafe. It is a beautiful, visual and easy-to-use pill reminder and medication management app. It will help you take your medicine on time and safely. It also allows you to help your family members with their pills. Whether you are taking one medicine or more, you know how difficult it is remembering to take each one at the right time. If you are a caretaker for a parent, child, or patient, you know how stressful it is to not know for sure if your loved one took their pills on time.
MediSafe will remind you when to take your medication. You can also update your app manually. Your Med-Friend (family member or caretaker) is notified if you don't check in, so they can remind you only if needed.
Its features include:
• Visual and super easy to handle Medication Reminder.
• Synchronizes the family medicine pillboxes to one place.
• Reminds you to take your medication on time, even if your device is asleep.
• Choose your meds reminder sound to make MediSafe a comfortable addition to your day.
• High end graphics that look great on HD Displays.
• See a list of what medication are "due today" and check them off as you go.
• Rx refill reminds you when you need to restock on medicine.
• List PRN (on demand) medication.
• See your progress report and send it to the doctor as an Excel file.
• Sync reminders with your Android Wear Smartwatch. Shake your wrist to mark that you took the medication.
So forget the days of forgetting to take your medicines and do not even worry about reminding your family members to do the same. Always be at the pink of your health because health is wealth!