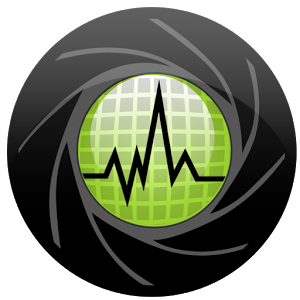 Imagine if we had phones without any memory. Now remember that time when (if) your phone experienced an accidental memory wipe out. I am sure that none of these thoughts would bring a smile to your face.
The truth is – a smartphone ceases to be smart if there is not sufficient memory or if memory loss accidents happen to it – whether it has been rooted or not.
So how smart is it to own a smartphone that has memory issues?
If you can relate to anything in he above stated bit, Memory Toolbox for Android is the app for you. With it you can get full control of your device memory and manage your device memory efficiently. You can manage everything including access to all the tasks running in your device,  malfunctioning tasks, RAM, app cache, and all kinds of history saved on your device. You can even clean Google Search, YouTube and Talk history.
When you need to play a game that needs high RAM share, Just use the 1 Click Memory Booster to free up RAM. This is an efficient and handy tool that can get you geared up for all kinda games out there. 1 Click Memory Booster is nothing less than a must have tool.
Suspect some apps? Don't worry, Lets use the Task Manager to monitor all app's RAM share. Find out the hiding thief, and kill them! If you have some must run apps, Just add them to 'White-list'. No one will touch the White-listed guys.
Resource shortage? Storage nightmares? Not anymore.
The best cleaner tool that you will ever find in Android. If you have it, Then there is nothing left in Android device that is cleanable. This cleaner can clean anything and everything. It can even clean the dirt on the screen. You will be surprised to see all the free memory after a full clean.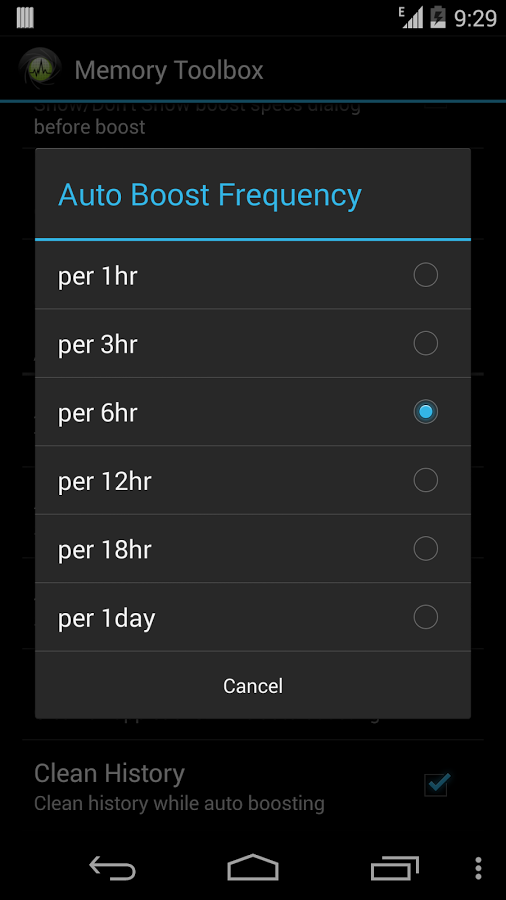 And as if this was not enough, it includes the following features:
– 1Click Memory Booster.
– Task Manager.
– Android Cleaner.
– 1X1 Memory Booster Widget. [PRO]
– 1X1 Memory Cleaner Widget. [PRO]
– Auto Memory Booster service. [PRO]
– Auto Memory Cleaner service. [PRO]
– Boost with cleaning.
– Pie charts of Memory usage.
– Uninstall RAM consuming Apps.
– See All the details of running Tasks.
– White-list.
– Individual Task Kill and All in one kill.
– All Application Cache cleaner.
– Browser History Cleaner.
– Browser Cache Cleaner.
– Clipboard Cleaner.
– Gmail Search History Cleaner.
– Google Maps Search History Cleaner.
– Google Play Store Search History Cleaner.
– YouTube, Google Search and Talk History Cleaner (Manual assist)
– 4 Memory Boost Levels. With Super Strong Boost.
Not only will you get more control over the phone memory, you will also get access to a faster and a smoother device with Memory Toolbox for Android. This app is perfect for people who use their smartphones extremely actively because the more active we are, the more junk and other unnecessary items we tend to keep storing in our phones, thus, it is always good to keep a check on the memory so that it does not bail on you when you really need it!