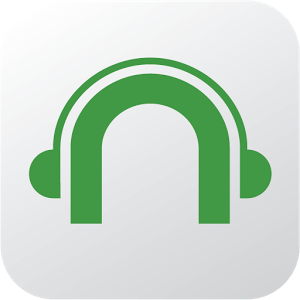 I am a firm believer that nothing can replace the hard copy of a book. The smell of the pages, the fresh print, the sound it makes when you turn the page, the satisfaction you get after finishing every chapter, feeling the increasing thickness of the number of pages you have completed and the decreasing thickness of the amount that is left, reading the whole of it and finally closing the book and pressing it against your chest for a while, while going through how exciting the book was in your head. After this comes the best part – placing it back in your library and then admiring the increasing beauty, with the addition of each book, of your collection.
While collecting books might still be possible, reading them really takes commitment because everyone is becoming increasingly busy these days and taking out time to read has become that last priority for even the most avid readers, unless we are working at a publishing house. However, not reading does not mean not wanting to know the story. It is true that nothing can replace reading but since the times have changes, we should move ahead with the time and instead of forgoing books completely, we should switch to audio books.
An amazing app that provides this facility is Nook Audiobooks. Thousands of bestselling audio books are just a tap away, without the requirement of any subscription. Sample audio books FREE, or download entire audio books to listen via the NOOK Audiobooks App in your car, while you're walking the dog, exercising, lounging on the beach, or doing other activities. NOOK Audiobooks offers everything from the latest literary blockbusters to engaging romance reads, mystery books, and family favorites – there's something for every kind of taste.
This app offers a number of features, including:
• Enjoy a massive selection of thousands of audiobooks at great discounts. Choose from over 50,000.
• Listen to select FREE audiobooks.
• Get FREE samples of most audiobooks. Explore the best of fiction, sci-fi, mystery, romance, and more.
• Allows you to listen to audiobooks in your Bluetooth® enabled car.
• Use the mini-player as you browse the Shop.
• Use the NOOK Audiobooks App to listen on most tablets and smart phones: Samsung Galaxy Tab 4 NOOK, NOOK HD, NOOK HD+, and other Android devices.
It has a collection of some of the best selling audio books:
Romance – Festive in Death, Mr. Miracle, Keep Me Safe, The Christmas Bouquet
Mystery & Thriller – Personal, Deadline, Burn, The Golem of Hollywood
Fiction – Leaving Time, Gone Girl, Mockingjay, A Dog's Purpose
Biography – I Am Malala, Choose Your Own Autobiography, UnPHILtered
Health & Fitness – Grain Brain, You on a Walk, The Perfect 10 Diet
Children's Books – The Blood of Olympus, Frozen, Wonder, Dork Diaries #8
It also features a collection of some of the bestselling authors:
Jodi Picoult
George R. R. Martin
Stephen King
James Patterson
Nicholas Sparks
I know it is hard for hard core book lover, like myself, to accept audio books because it feels like you are not being true to your first love but that is not the case. An author writes for an audience and these stories are worth knowing – whether we read them or listen to them, not knowing them at all is tragic!