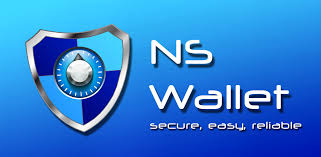 At a time when there are dozens of passwords surrounding us along with a huge amount of confidential information at risk, it is tough for the human brain to stress about remembering all these items. At times we are denied access to our own accounts by dialing in the wrong pin more than the allowed number of times. It gets annoying, we feel helpless and the only thing left to do is hit our head against the wall.
The last thing we need is to worry about our accounts in a world where there is enough material to give us countless days and nights of brain damage. To give ourselves one less reason to get annoyed, we need NS WALLET. It is a reliable, secure and free data vault for confidential and sensitive information that has its entire main functionality available for free. It is one of those rare apps where its connection with the internet lasts as long as its ownership begins. Once it is downloaded, it does not have permission to access the internet. We can trust this app with all kinds of data, be it passwords, pin codes, phones and even credit card numbers. It is a fully offline solution as privacy leads in the race of priorities when it comes to this app. The data entered in this app ends up being stored only in the device in which it has been entered.
NS WALLET also has a solution for those of us who like to keep back up files. We can sync the folder with our backup files with our cloud account using their separate app "NS Sync", although they do not recommend using it, as , in their own words, 'private data should stay private'.
Its main features include: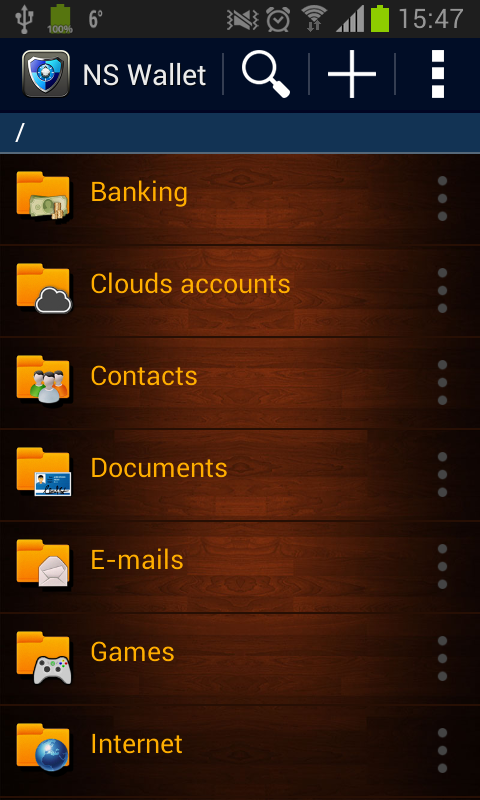 -It is not necessary to remember dozens of our passwords, pin codes and other important pieces of information; we have to remember only one master password to access NS WALLET.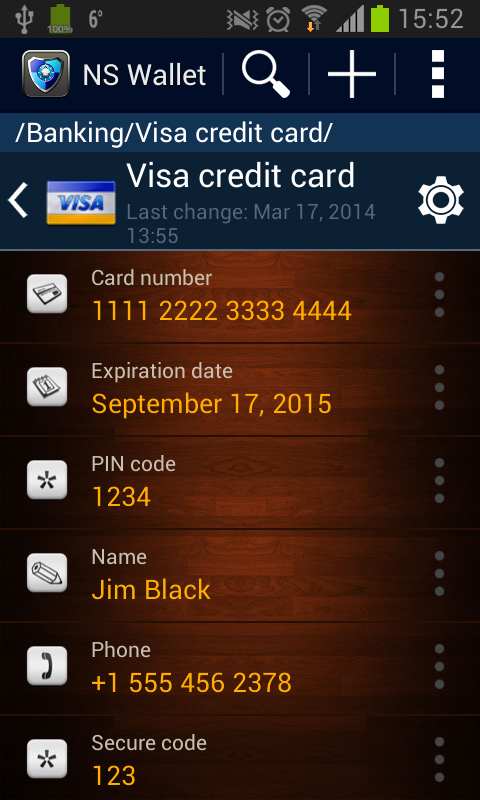 – All our information is encrypted using AES cipher algorithm and stored securely on our phone, which means, nobody will be able to access our private information even if our device is lost or stolen.
– The app is very flexible, there is possibility to add any kind of our own custom secret information
– The app automatically creates backup files and stores them in separate folder on internal storage
– The app is locked automatically if it is not used
– Embedded password generator can be used to produce highly secure passwords
– The app is FREE to use
– Internet is not used to reduce the risk of data loss
It also has a few premium features including:
– Theme changing
– Fonts changing
– Search functionality
– Special folder "Recently viewed", the folder shows recently viewed items
– Special folder "Frequently viewed", the folder shows frequently viewed items
– Special folder "Expiring soon", the folder shows the items with the dates of one month in the future and earlier
Thus, we do not need to make secret notes, be it handwritten or digital, to save sensitive information because taking care of such notes is an even bigger headache. We may simple download NS WALLET.