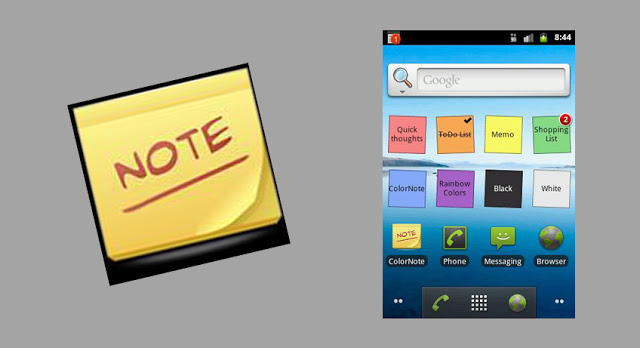 Reminders! We all need them and use them and then ask people around us to remind us about something that even they may forget because hey! They're humans just like us and forget just like we do. So to evade such instances of bickering and pointing fingers at the end of the day you might as well jot down all the things that you need to remind yourself about and make sure that you never miss out on anything. But you have multiple occurrences of each of the events that you need to be reminded about, like a daily routine like a jog, or cardio exercises and medicines after that and monthly household bills so what do you do in this case?
The questions and problems are many but the solution just one – Color Note, your one stop for all your essential reminders all integrated and captured separately into one splendid platform that will colorify your reminders and segregate them in a way that you can easily extract them and never forget them again.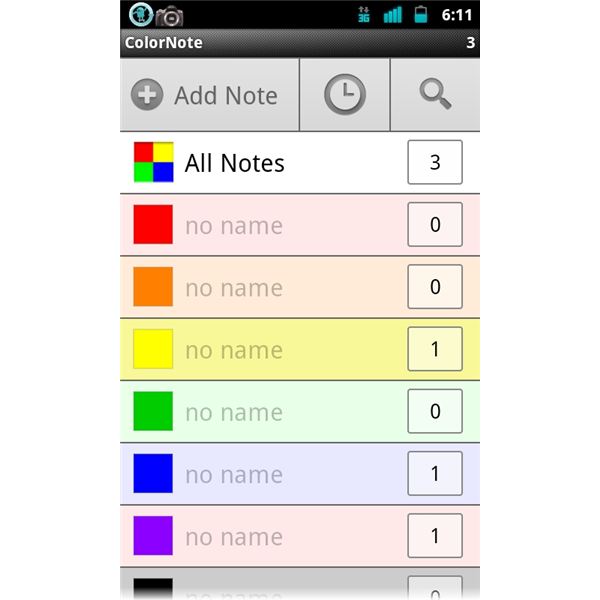 Once you log in to Color Note via your Android device, you add in your details in the credentials section to log in and the first screen you see is where you can add the reminder directly from the "+" button to the top of the blank screen.
It asks you whether you would like to create a note in text or in a check list format.
The reminder in text is simple and asks you to add in a reminder and then set in an alarm for it depending on the time and the date.
You will also see a calendar through which you can directly add the date and a sound for the remainder.
You can also importantly add in a colour to the note in lies with the name of the app.
Had you clicked on the checklist a list would appear asking you to add items to your list and with each successive adding in the word phrases the list got longer and you could add colours to these too.
Post which if you would like to cross integrate the reminders across platforms you could easily select where you want to share the reminder to with a simple touch of the share button to the top.
Another remarkable feature is where you can password protect each of your reminders in case of them being top secret.
The quick settings feature enables you to set consecutive reminders at multiple intervals.
The advantage of colors is the fact that you can even sort the reminders using the colors.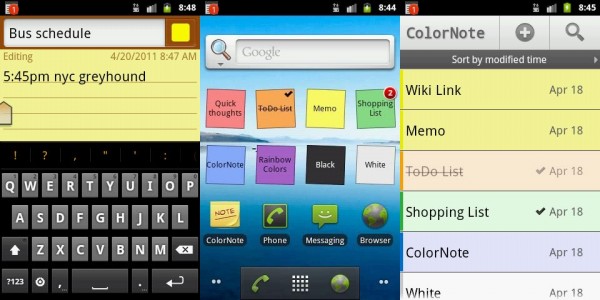 These can also appear as small tiny notes on your home screen which you can add through the settings and widgets appears as you like with all the colors representing the idea you wanted it to speak across.
It also appears in small square shaped boxes on the Color Note Android app that are sorted by color.
Striking out items on the list too is just as easy too which gives you the feel of an actual of a list.
Color Note is the most dynamic and attractively designed organizer app for the Android platform that that gets you ticking things off your schedule with a splash of color