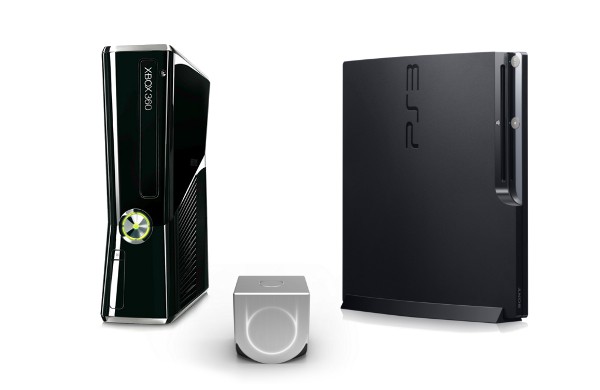 Whether you're a casual or hardcore gaming enthusiast, you would know that the console gaming industry has been dominated three formidable titans – Sony, Microsoft and Nintendo. Well, you might be surprised to know that the next-gen console industry is about to see the arrival of unique and interesting fourth player – Ouya. Ouya is a new Android based gaming console system that's going to hit the market and probably take it by storm in mid-2013.
What started off as device designed by Yves Behar who was signed in by Julie Uhrman, a game industry veteran, became a great success on Kickstarter. The crowdsourcing campaign was able to raise more than 8.5 million dollars for the mass production operations for this ingenious new console. It became only the 8th device to gain funding of that magnitude and joined the millions club. It also was the quickest to raise such huge funds and gained a backer almost every 6 seconds in the first 24 hours, accumulating a total of 63,000+ backers.
So what is this Ouya all about?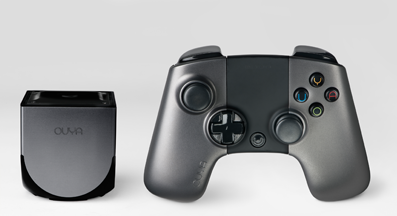 Ouya, pronounced as oo-ya is the new gaming console on the block backed by the Android OS that is set to take gaming a step further and make it more fun. It is super small, compact and is easily customizable so that many of the developers can add their own additions to it. Ouya's physical console hardware is so efficiently and simply constructed that a simple screwdriver is enough to open it up for making possible upgrades without any hassles. Developers can include additional hardware add-ons and modify the version of the Ouya console to make it work as per their requirements.
Ouya's straightforward console design resembles a black and silver cube that is a little less than 3 inches in measurement on each side, and has slightly rounded corners at the bottom. Yes, it's that small! It looks like a futuristic Chinese food bowl with a glowing "U" power button on the top, and a collection of ports at the back; none of which you won't need at some point or the other. These include a full-size HDMI and USB, Micro USB, Ethernet and a power jack.
The Ouya controller too has a very user-friendly and slick design. It is actually designed as a remodel of the Xbox 360 controller concept. It is a Bluetooth controller that connects very easily and has 2 analog sticks, many bumpers and triggers and the standard set of coloured buttons that are named  O, U, Y, A as against the usual A, B, X and Y. The triggers are fitted on the top and function just like the normal PS remotes. A great feature of the controller is the trackpad that is kind of like the recently introduced PS4 controller, which you can use as a mouse to scroll around various menu options while gaming.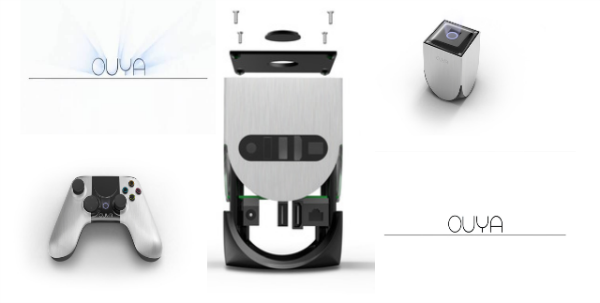 The internal hardware and software standards parallel that of a cutting-edge high-end Android smartphone. It is powered by a quad-core 1.7GHz Tegra 3 processor, with all four cores running all the time as battery life is not a concern here. And yes, this does mean that the processor is better than your phone. The console supports 1GB of RAM with 8GB of storage (an astonishingly small amount when games like Shadowgun and Grand Theft Auto run up to 1GB). It has Bluetooth 4.0 and Wi-Fi b/g/n.  It's more than enough for the standards of any game currently available on Android.
Additionally Ouya will also contain the TwitchTV application and give you access to the OnLive video game streaming service to bring in the TV gaming experience with a larger screen.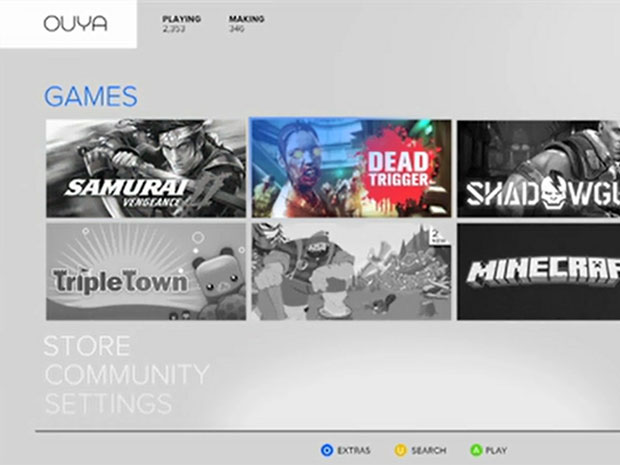 There will also be an exclusive Ouya store for applications and games designed specifically for Ouya.
Ouya will be made available at $99 as an early bird price and will hit the markets on 4th June 2013. Will it become a key player in the ongoing gaming console revolution? Well, it certainly seems likely in the market of casual gamers and Android enthusiasts who are looking for engaging gaming experience without spending between 500 to 1000 dollars to get it.