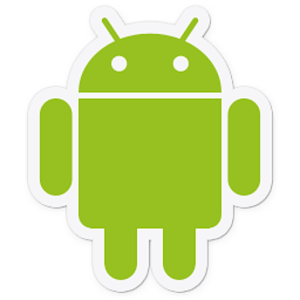 If you have had any questions about your amazing Samsung device, you are at the right place. I know you might be thinking that it is the easiest thing – to find out answers about Samsung devices. Well, I am not talking about questions about Samsung devices in general, I am talking about your Samsung device. Confused? Let us welcome Phone Info – the app that will tell you every vital information about the Samsung device that you own!
Have you ever wanted to know the Country of Origin behind the label 'MADE BY SAMSUNG'? When the phone was manufactured? How frequently the phone was used? How many times it has been connected to the Charger? Do you want to know the Knox Warranty Void status without entering to the ODIN Download Mode?… Then this app is for you.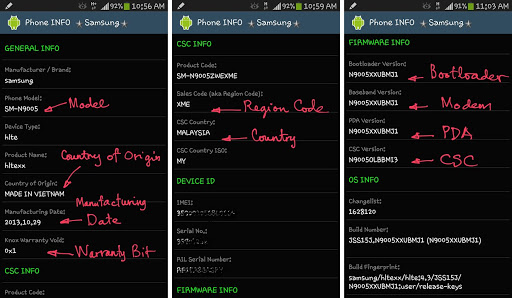 If you are wondering exactly what Phone Info can do for you, here it is:
'Secret Codes'
– List all of Samsung secret codes (HiddenMenu) on your device. Note: You may need ROOT to launch secret codes (use 'Launch 0' method).
'Firmware Browser'
– Browse for the stock firmwares available online, for your phone and for any other Samsung model.
– View firmware's details, and redirect to the SamMobile.com website for the download link.
'Other Tools'
– 'CSC Changer': Change the CSC. WARNING: Changing the CSC will Factory Reset your device (wipe all user data). This tool requires root + multi-CSC stock firmware.
– 'CSC Verifier': It is Samsung built-in tool. Requires root + stock firmware.
– 'ServiceMode MAIN MENU': It is Samsung built-in tool. Requires root + stock firmware.
– 'S/N Decoder': Obtain information about Country of Origin and Manufacturing Date from Samsung serial number. You can enter serial number from ANY Samsung phone (including OLD phone, FEATURE phone and NON-SMART phone).
– 'IMEI Analyzer': Check the IMEI for the validity by calculating the Check Digit (according to Luhn algorithm).
'Refurbishment Check'
– Supports ALL Samsung models (formerly '[Note 3] Fake / Clone Detector').
– 'Device Usage Counter'
'CSC Code Lookup' (CSC – Consumer Software Customization, aka Sales Code, or Region Code)
You can search for the CSC code (e.g. XME or BTU), or the country/network name (e.g. Malaysia or Vodafone…).
Main Features: Displays the following information about your phone.
GENERAL INFO:
– Manufacturer / Brand
– Phone Model
– Device Type
– Product Name
– Country of Origin
– Manufacturing Date
– Knox Warranty Void
– Mobile Operator Name / Mobile Network Code
CSC INFO:
– Original CSC Code
– Firmware's CSC Code
– Active CSC Code
– CSC Country
– CSC Country ISO
– CSC Product Code
DEVICE ID:
– IMEI
– Samsung Serial Number
FIRMWARE INFO:
– Bootloader Version
– Baseband Version
– PDA Version
– CSC Version
– Kernel Version
OS INFO:
– Changelist
– Build Number
– Build Fingerprint
– Build Description
– Build Date
– Android Version
HARDWARE INFO:
– Colour / Internal Storage
– Hardware / Board
– Platform / Chip
– Modem Board
– Hardware Revision
– Total RAM
– Screen (physical size in inches, resolution in pixels)
– Battery (technology, capacity in mAh, health)
USAGE HISTORY:
– Headset Connect Counter
– Charger Connect Counter (root required)
– S Pen Detach Counter (root required)
Please be noted that S Pen Detach Counter is available for Galaxy Note series only. This app works properly with the Stock Firmware. On Custom ROM some info may not show correctly.
So no matter how minute the detail that you wish to find our about your Samsung device is, Phone Info will not let anything remain a mystery!