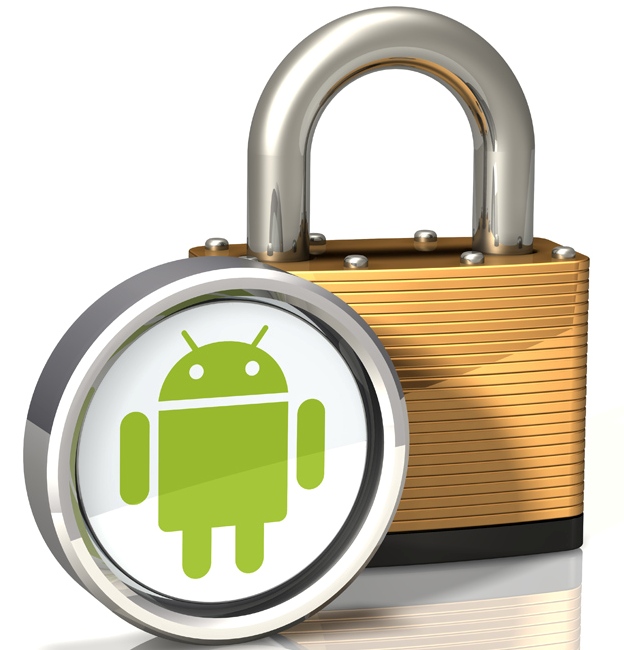 When two sides of the same coin of technology, i.e. privacy and hacking collide, it's a tough war that collectively sends negative ripples in the lives of users, corporations and government. Over the past few years, this privacy and data security issue has also started encompassing portable devices like smartphones and tablets. Keeping this under consideration, the Photo Locker Android app has been designed to cater to the concerns of people around the world who exchange gigantic volumes of confidential data all the time. It has already been used by thousands of users and succeeded in taking the Android app market by storm.
When it comes to privacy, this app scores the highest and its plethora of security-centric features will definitely make it worth your time. Photo Locker is specifically designed as a high-end privacy cloak for your device's photo gallery and locks all the photos that you feel are private to you. Not only that, you can also use a set of features that are available in the daily app gallery.
Use Photo locker to safely and securely hide away secure pictures and access them with just as much ease when you need to view them.
On downloading the app from the Google Play Store and launching it on your Android device, you are first required to create and maintain a PIN code that you will use to access photos in the app.
Remembering the PIN is imperative but you can recover it from your email a mentioned by you while creating your PIN in case you do forget it.
Security on the app is extremely high as every photo on your phone is hidden to a secret location. You can access these photos through the app directly.
They are further encrypted using an advanced 128 bit AES encryption.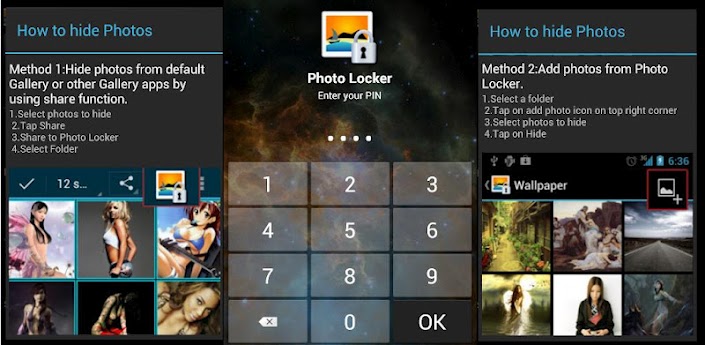 In simple words, the use of this encryption is that even if someone tries to steal your SD card they will be unable to see the hidden photos due to Photo Locker. The user-friendly nature of operations makes it a great app to use.
The features further mentioned are enormously useful and here's a list of them
The Fast Bulk Hide enables you to save many pictures all at once; a feature though extremely useful is not provided by many apps and devices, is incorporated here.
Locking at a Folder level is also included as you put aside an entire folder. It allows you to show one hidden photo album without exposing the others.
Zooming in and zooming out has a multi touch feature aligned to it to ease your use and the resolution is not hampered. They aren't scaled down and quality remains as it is.
The pictures can perform all the functions like rotating left and right too. View Slide shows with customisable delay times.
For those of you who are super privacy oriented, this app will not even make an appearance in the recently visited apps.
'Lock on sleep mode' will automatically lockout of the app the minute the phone goes into sleep mode. This creates for ultimate security.
For those of you who own Android tablets, the user interface has been optimized successfully to match the needs of tablet users as well. The PIN recovery mechanism is also extremely easy as you have priory mentioned an email id and this can be changed easily through the app settings.
Un-hiding photos are also easy and you can specify a particular location for them. The premium features include the stealth mode where you can hide away the app directly and the app will disappear from the app drawer.
Photo Locker is a great security app and is a must have for all those of you who care about saving your personal photos from unwanted eyes. You can hide it all away and never worry about having them exposed to strangers anymore.