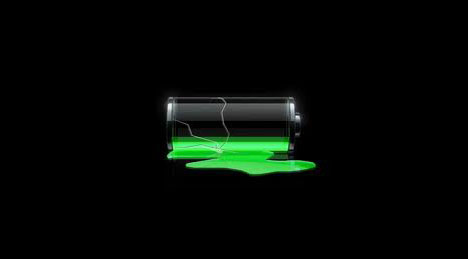 Nobody likes watching their smartphone slowly die when they're out late at night. And it's easy to hate your tablet when it dies halfway through a ten-hour airplane ride. So how can you make sure these situations never happen to you? Well, one of the best ways is to look at the battery life rankings of various Android tablets and smartphones.
As reported by TechCrunch, some Androids have incredibly powerful battery lives, while others fall disappointingly short. How do you know which one is best for you? Take a look at these charts: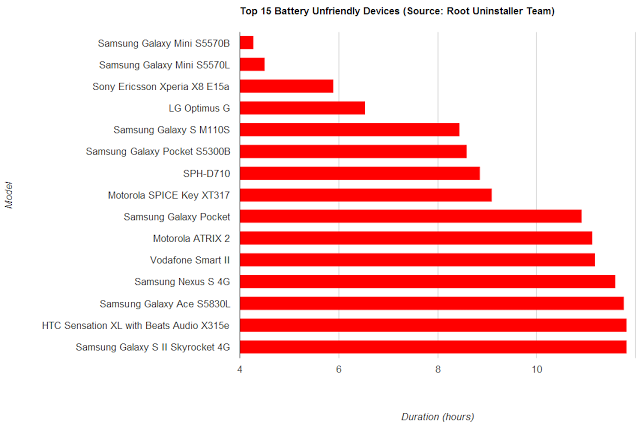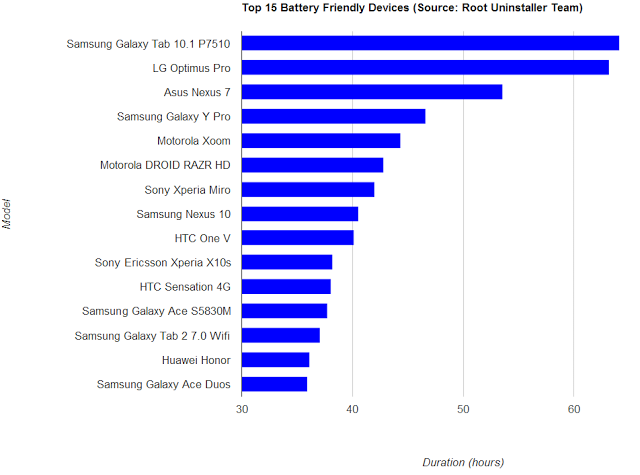 Which applications drain your battery the most?
If you want to preserve battery life as much as possible, you should remove certain applications from your phone. The report revealed the list of the worst battery killer apps on the market today: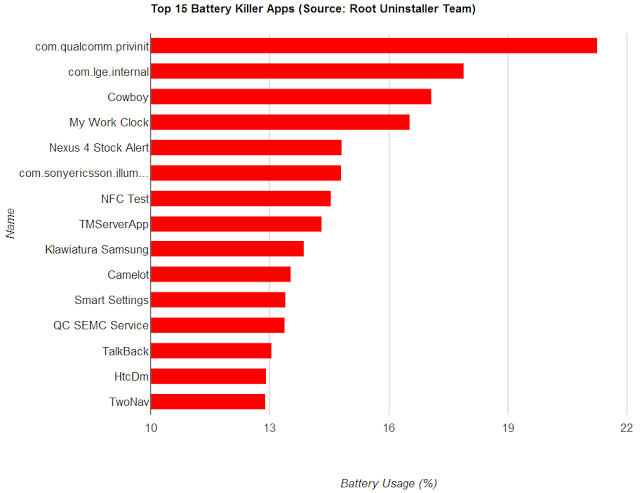 Remember: rooting your Android can significantly improve its battery life thanks to apps that restrict Android performance when it's not necessary. To root your phone today, check out OneClickRoot!