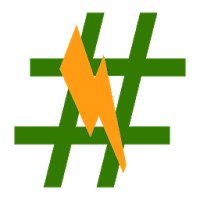 While the widely known benefit of rooting an android device is enhanced performance, another important benefit is complete freedom over the device which allows us to flash custom ROMs and custom kernels. But for that we need to understand rooting and our android properly. And if you are someone who is a tech geek and how an android works is like child's play to you, today's app will definitely excite you.
Today's app is Rashr, and it is special because it flashes and backs up your device recovery and kernel without rebooting it very fast. This app has over 3500 build-in recovery collection of images (ClockworkMod/TWRP/PhilZ) also you are able to flash unlisted images from external or internal storage. Rashr is able to flash over 90% of all Android devices!

It includes the following features:
-Open-Source
-OpenRecovery Script manager to flash ZIPs
-Over 3500 Build-in Recoveries (ClockworkMod/Touch, Team Win Recovery Project and PhilZ-Touch)
-Flash Kernel and Recoveries without PC
-Flash already downloaded IMGs from internal and external storage
-Backup Kernel and Recovery IMGs without PC
-Needs Root
-Full command logging for more control what this App is doing
-If you don't want to support my work you are able to disable the Ads
-Free full app without Ads and any restrictions
-Support my Work only if you want (with Ads or In-App donations)
You will need the following permissions to use Rashr:
-Read and write on external storage: save recoveries images or read already downloaded images
-Full network access: download recoveries, kernel and updates
-Google Play billing: donations over Google Play
-[Superuser-App]Full access to all functions of the device: Flashing recoveries and kernel
Rashr provides immense benefits to those who understand its requirements well, a basic one being root. This is not an everyday app and needs you to fully understand what it does and what will happen when you deal with flashing. While this app is for everyone, you need to make sure that you know what you are in for. My advice would be to research a bit about basic android functionality so that there is a lesser chance of something going wrong. This is because a rooted android is sometimes at the risk of getting bricked and also, rooting leads to a void warranty.
So should something go wrong and you are not fully aware of what is going on, you will get stuck and not know what to do. And anyway, knowledge never hurts. Especially if you are getting it in order to use this fabulous device. So make sure that you understand Root and Custom Recovery well, in addition to custom kernels and back ups.
Also make sure that you have all the permissions required for this app, without which you will get stuck. I know that this app is a bit of hard work but hard work always pays off as Rashr is brilliant at what it does!