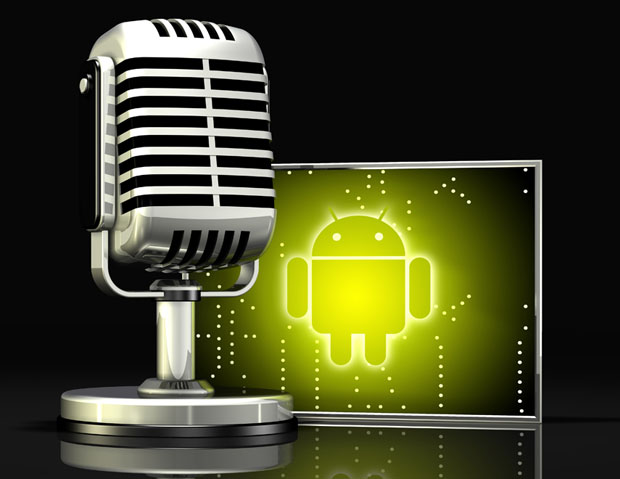 They say music releases the soul. Unfortunately, conventional radio is a dying messiah of musical wonders that has been abandoned in favor of more convenient sharing platforms. Enter SKY FM – a radio app for Android devices that revamps the glory of the radio experience as you know it and elevates it to a whole another level. SKY FM brings you music from across the world be it Asian Pop, Western Rock, Russian Dance, European Hits, South American Dance numbers, and a ton of other exciting genres.
Sky FM takes and integrates similar categories of music into one main genre. This feature makes the app compact in terms of the number of channels it has to offer. The feature in particular makes scrolling through channels easy as the user can select a universal genre and have a range of similar music to listen to. For example the smooth jazz 24'7 gives you peaceful Jazz music ranging from the 1950's to today. On the flip side a more concentrated radio channel 90's hits gives you music from the 20th century but focusses on all genres.
SKY FM offers above 60 radio channels each managed and programmed by passionate music lovers and managers to provide the best music from across the world. If you are unsure of what channel to start with, explore the Styles list with predefined groups to make searching fun and easy.
SKY FM is extremely user friendly as it allows you to stream music in the background allowing you to control the volume from the external controls and even the locked screen.
It enables you to save your favourite channels in the favourites tab on the app which saves you the trouble of scrolling through the music genres you don't want to listen to.
It also supports a sleep timer and gives you an intimation of the data usage utilized till date.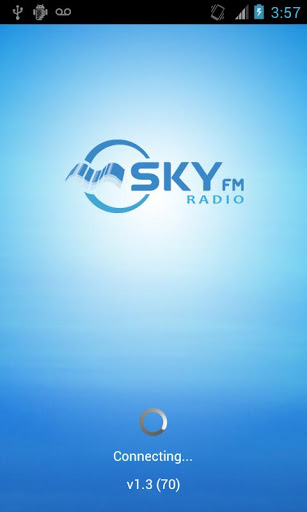 Now, let's take a look at a few notable genres that SKY FM provides:
Club
Jazz
Rock
Country
Pop
Love
Lounge
Classical
Blues
These majorly form the core genres and have sub-genres within them.
Moving a bit further, here's a comprehensive list of channels that gives you a clearer idea of the music experience you are in for.
Soft Rock
Modern Rock
Hard Rock
Metal
Modern Blues
Top Hits
Best of the 80's
Hit 70's
Oldies
Mostly classical
Relaxing excursions
Pop Rock
80's rock hits
Club Bollywood
Solo Piano
Mellow Jazz
Smooth Jazz 24'7
Vocal New Age
Nature
Movie soundtracks
Dreamscapes
Country
Roots Reggae
Piano Jazz
Salsa
Urban Jams
Pop Punk
Classic Rap
American Songbook
And the 5 new additions
Best of 60's
Classic Motown
Russian Pop
Russian Dance hits
Israeli Hits
The Social Experience
SKY FM also maintains a strong social presence on platforms like Facebook and Twitter with a teeming community of almost 60,000 fans on Facebook and about 5000 followers on Twitter.
Users can use the social platform to share and receive their favorite music as and when they desire.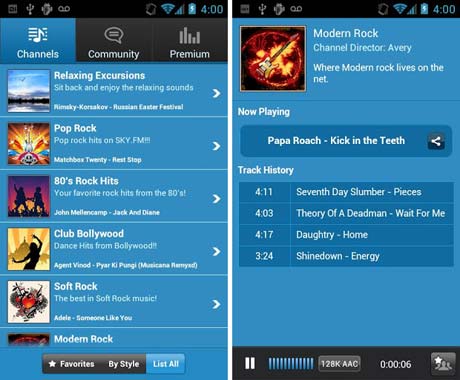 Following SKY FM on twitter gives you insights in to the latest updates and newest channels added along with features to make your experience even smoother.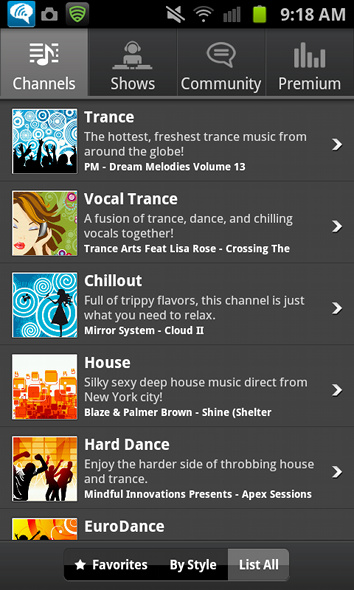 To sum up, one can say SKY FM enlivening your mood and day would be an understatement. For the ones who do use the app, they take pride in being the ones who have discovered the world of universal music that will leave music stuck in your head for a long time. With a 4.5 rating by the Play Store, this one's a definite download.