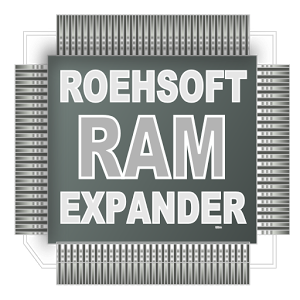 If you are someone who has felt like you are deleting evidence when you delete stuff from your phone like messages or pictures because the memory is too little, it's time to take the plunge and let go of the old and make room for new content without making a mess.
If you are someone who has rooted their Android device, then today's app is the perfect one for you. As all rooted Android owners know that rooting has a lot of benefits, one such benefit is called Roehsoft RAM Expander. If you feel that your phone has insufficient RAM or if the memory is too small then this app will make your life much easier by acting as a memory manager.
Finally, more memory with a click! Memory from Android 1.6 up with root access and external SD card. More memory means that background tasks will never be automatically terminated anymore, and many programs will work correctly in one go.
On many devices, there are problems with games which require a lot of memory and this app fixes that problem. And you can play latest games on devices that otherwise would not be able to start such apps. Your phone will never be out of memory again.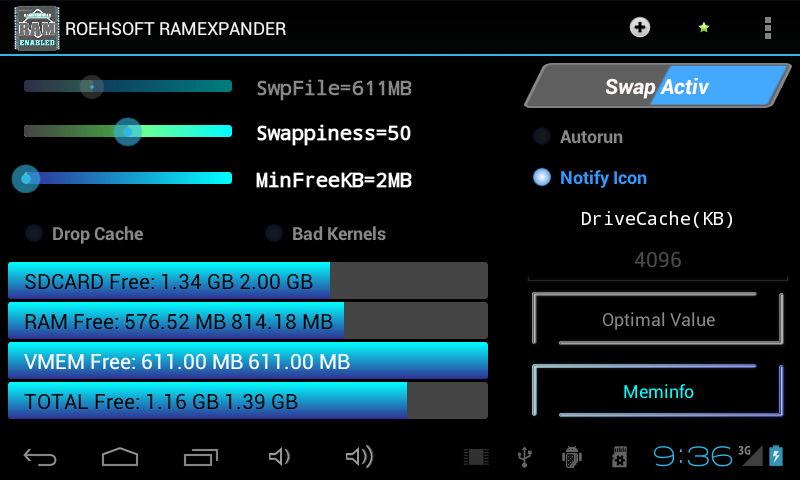 Roehsoft RAM Expander is available in English as well as German but before you make this life-changing purchase, you must make sure that this app is compatible with your device. If it is, you are in for an amazing experience with the following features:
– Free SD card memory as a RAM use (SWAP RAM / SWAP MEMORY)
– Swapfile RAM expansion up to 4.0 GB (file system limit)
– No limit on SWAP partition!
– The usual performance degradation when paged not occur with SD card from class-8
– Widget for PNP swap (swap on / off swap)
– Detailed Memory Information & Analysis
– Autorun
– Swappiness kernel parameter set
– Easy foolproof use
(1 click optimisation and automatic calculation)
– Supporting Tung all Android devices (root access and Kernelswap support)
This app claims to be more effective than any other tool of its kind. If you are wondering why, it is because Roehsoft RAM Expander is supported via a widget at lightning speed and off of extended memory. This way you can remove the SD card despite swapfile or deploy via USB. Also, you can important, elementary the swap kernel parameters even control the effectiveness of extended memory increase.
Most of the entry level smartphones and sometimes even the higher end ones do not have too much memory. Therefore, they require you to sit down regularly with your phone and keep deleting old stuff or chose between what you want to keep and what you want to discard. Many times, deciding what to discard is a tough decision because all of what is on your phone has some value attached to it. Yet, with a heavy heart you begin the process of deleting. No more. Because Roehsoft RAM Expander is here and it will take care of all the memory that you need!