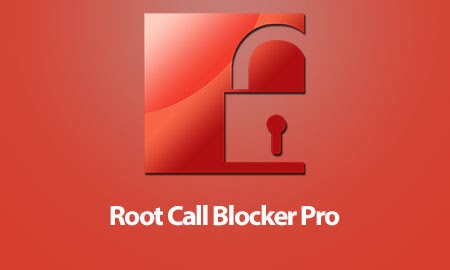 I am a firm believer in the fact that there is an app for every life problem. There is an app for things that were not a problem at first but ever since the app came into existence and made our life easier, that thing has become a problem now. Apps are things that sell the future of convenience because not only do they simplify difficult things, they even simplify things that were never difficult in the first place.
However, one thing that has always been very irritating and time consuming is the huge and annoying number of spam text messages and calls we receive each day. Whether we have just woken up, are in a business meeting or are about to sleep, spam calls and texts follow Murphy's Law very religiously because they manage to disturb us only at the most important times.
This brings me back to the first paragraph mentioning that apps can do anything because there is an app to block all these unnecessary calls and text messages. It is called Root Call Blocker Pro and as the name suggests, it is only supported by rooted android devices.
Root Call Blocker is a powerful call, SMS and MMS blocker for root users. Stop bill collectors and text message spammers 100% of the time with our unique superuser-enabled call manager. Unlike other call filters, this app silently blocks calls at a system level. You need not even know its working and can choose to be notified only if specific numbers are blocked.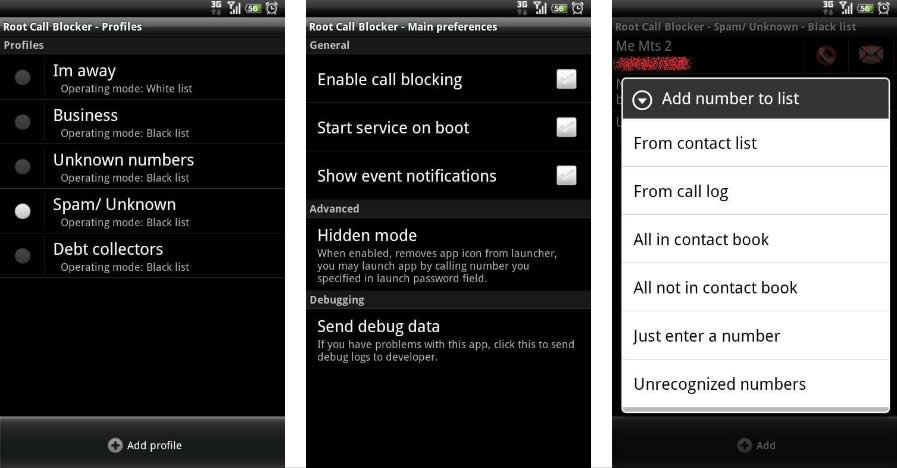 It includes the following key features:
– Your phone never rings and the screen never turns on
– In call widgets allow you to ignore/block calls on the fly
– Customize notifications with vibration, ringtone and LED colors
– Native Tasker plugin
 – Silent/hidden operating mode
 – Cloud backup to Google Drive and Dropbox
 – Google Groups integration
 – SMS auto-replies
– Encrypted backups
There are many advantages of using Root Call Blocker Pro, including:
• Completely ignore spam calls and messages
• Import large lists of numbers from files, including CSV
• Block MMS and numbers containing letters
• Reject unknown, withheld, private and restricted numbers
• Keep blocked calls and messages hidden with password, dialer and pattern
• Block area codes or countries
Also, this app supports a number of languages including English, Español, Português, Français, Italiano, Català, Deutsch, Suomi, Nederlands, Čeština, Svenska, Magyar, Polski, Român and many more.
While everyone out there is doing their jobs, including the spam callers, sometimes they can overdo it. And even though text messages do not actively engage us, they do pile up and require us to give our phone time to sort through a huge pile of junk messages only to find that one important message. Also, if these junk messages go on piling up, it takes up a lot of the phone space. Therefore, it is best to let Root Call Blocker to get its hands dirty and deal with all this mess so that we can go about living our lives in peace.