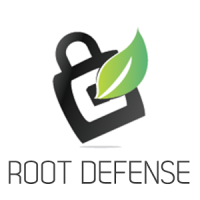 Everyone needs a savior, a knight in shining armor, someone to protect them, someone to hold on to, someone who has got their back, someone to fall upon, someone to be there when the going gets tough. No matter how strong or fearless we are, we still need someone to fall back on. Someone we trust, someone who will never let even a single hair get hurt. But what is more important to us than our hair or our limb, for that matter? What has become the epitome of our existence today?
What is that one thing that as become the natural extension of ourselves? Yes, you guessed it – our smartphones. Life without them is not only unimaginable but very inconvenient as well. They are not just some accessory we carry to show-off, they are the means of our day-to-day living.
Therefore, to protect them is our duty. It is our responsibility to make sure that our devices are shielded and cocooned form scavengers. In order to do so, what we need is an amazing app called Root Defense, provided our device is rooted because this app cannot protect something that is not there.
There are many security tools available out there that come with a variety of tools for helping you keep your phone safe, but usually when a phone is stolen the first thing that is done by the thief is removing your SIM card and wiping the phone. Many of the products out there will still help you track your phone if the SIM card is removed, but only Root Defense will continue to work after the phone has been wiped. Better yet is that this feature is completely free and the application can only be uninstalled through their website.
Root Defense is also completely hidden, with no user interface or icons and is not listed in the installed apps list. All controls are handled through the web. Updates are also automatically applied silently in the background so that all users are always up to date on the latest features.
Root Defense has two versions: the one that is free and the one that is not, the PRO version.
The free version includes the following features:
• A free two week trial of Root Defense Pro
• Silently and automatically install updates in the background
• Silent remote uninstall
• Force GPS on / off
• Survives wipes / hard-reset and is embedded directly into the OS of your phone for ultimate security
• Only shows up in running tasks under "all" and is listed as "security" with the default android system icon.
• No interface or application icons on the phone
• Tracks the LAST phone location on map with timestamp and battery life.
• Remotely wipe ALL data including memory cards for ultimate protection.
• Offline data capture will hold and transmit data captured when no internet access is available.
• Sound alarm
• Turn on ringer.
• Uses very little processor and battery.
The features of the PRO version include:
• Can be installed on up to 5 phones with no additional cost.
• All phones can be managed through the same web account.
• Captures call, MMS, SMS, browser history, location, internet favorites and contacts.
• Tracks phone locations and path over time on a map along with timestamps and battery life.
• Create lists of allowed or disallowed contacts (great for kids you want only calling home or 911)
• Export your logs from the website to your computer.
• Silently listen in to phone (If phone is stolen, this might help you identify who has it.)
• Sends messages to phone. (Send your kids a message directly to their screen without using SMS)
• Allows remotely sending of SMS messages from phone.
• Redirect incoming or outgoing calls from select contacts to a different phone.
Since our phones are very personal devices, robbery of it would mean the robbery of our privacy which can be misused in a plethora of ways. It is not only about the physical device but more about the treasure that lies in it. Therefore, Root Defense is a very important application that can save you from potentially grave situations!