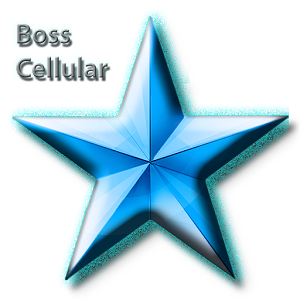 No matter what smartphone we have, no matter how awesome or expensive it is, no matter how good its camera is, no matter how much internal storage it has, no matter if it is rooted or not – none of this matters if we do not have proper signal on our smartphones. This is because the essential use of a phone is to make and receive calls, and without a signal we cannot do that.
The other, bigger reason of having a smartphone is to operate it through the internet, which is, again, not possible if your phone network coverage is weak. It might be the most basic problem, but it is a big problem. I am sure all of us have had countless number of times when we have gone all Lion King with out phones, not realising that that really does not help in any way.
Thus, when we do have a strong signal, the best use we can make of it is downloading an app called Signal Booster for Android, so that we don't have to worry about losing signal again.
If your poor cellular coverage causing poor cell reception, the calls are dropping due to not having better cellular coverage then this app will boost signal absolutely free! Many of us live where cellular coverage is limited and need to improve reception and improve signal in order to have better cellular coverage.
Signal Booster for Android is a signal booster for Android phones. This signal booster will dramatically improve reception, improve cellular coverage and improve signal for better cellular coverage in most areas where cellular coverage is limited. If you want to improve signal, get better cellular coverage, refresh network connections, boost signal & improve reception & cellular coverage and improve speed for CDMA / GSM phones, the Signal Booster for Android app is what you need!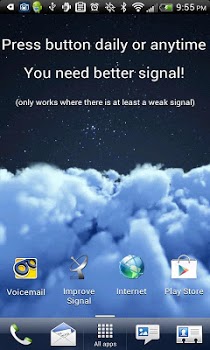 No application can physically move you closer to a cell tower or make the tower send out a stronger cellular signal to your phone to boost signal & improve cell reception!
However, with the Signal Booster for Android app you can achieve better cellular service, reset cellular connections & cause signal booster to connect to the strongest cell tower in your area. It will reset data connections. It will improve signal for EDGE, GPRS, 3G & 4G data speeds as well. Boost signal, with a tap of the Signal Booster icon.
This is how you need to go about using Signal Booster for Android:
1. Install Signal Booster for Android to improve signal.
2. Add "Improve Signal" or "Boost Signal" icon to your home screen.
3. Push "Improve Signal" button & wait. It should take 20-30 seconds. You'll know it's complete when "Max Signal Achieved" shows on your screen.
4. Push Boost Signal icon Daily & whenever you travel more than a few miles or just need to improve signal and boost cellular reception! Every time you drive far enough to be in an area where there is a different cell tower, your cell reception changes because it has to try to pick up the cell signal from the new cell tower.
In order to improve reception, you need to tap your Signal Booster for Android app to allow it to improve signal and thus improve reception and improve cellular coverage wherever you are now.
This is one of the most useful apps ever created because more than anything else, you will never be stuck in an emergency situation where you immediately need to make a call but cannot because of poor cell reception.