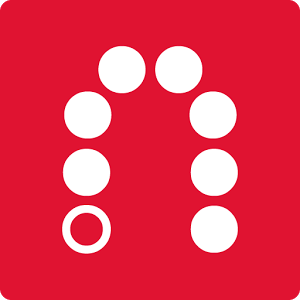 Before we begin discussing this app, let us discuss the reason why this app exists. It only exists because Slingboxes exist. Therefore, it is important to first understand what a Slingbox is capable of and what limitations hold it back. Now, for those of us who are unaware of a Slingbox, the Slingbox is a TV streaming media device made by Sling Media that encodes local video for transmission over the Internet to a remote device. It is also called placeshifting. It allows users to remotely view and control their cable, satellite or digital video recorder (DVR) system at home from a remote Internet-connected PC, smartphone or tablet as if he or she were at home.
Now that we know what a Slingbox is, today's app, SlingPlayer for Phones will make more sense. Get the most out of your Sling devices and turn your Android phone into a TV with Slingplayer for Phones. With a Sling device at home and Slingplayer on your Android phone, enjoy live or recorded TV over 3G, 4G, or WiFi. Take control of your TV and DVR from your mobile device. Flip through channels with the virtual remote control. Pause, fast-forward, rewind, and even schedule DVR recordings.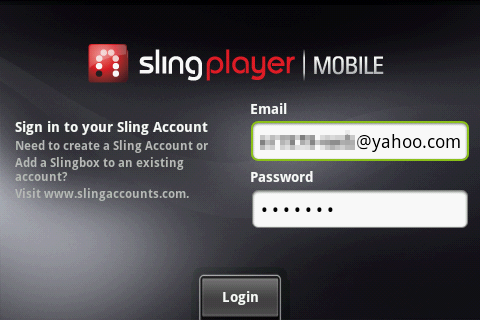 – Watch and control your live and recorded TV shows anywhere, anytime – in up to Full HD.
– No blocked shows or games in any location. Watch your favorite shows and sports on all the channels you subscribe to, even when you're overseas.
– Never miss a final episode or live event. View them when you want, where you want, and become the spoiler in your social group.
– Play and schedule DVR recordings.
– Watch on a second TV anywhere via Roku (requires Android 2.3+) and Chromecast (requires Android 4.0+)
– Enjoy full hand-off – multi-task while watching with your Roku or Chromecast, even take phone calls.
– No monthly fees.
All Android devices (Android 2.2+) are compatible with SlingPlayer for Phones but there are some features that are only available or latest version of Android.
Here are the compatible sling devices:
– Slingbox M1
– Slingbox 500
– Slingbox 350
– Slingbox PRO-HD
– Slingbox SOLO
Slingplayer for Android Phones may work on certain Sling devices prior to SOLO and PRO-HD, in certain configurations. Technical support is not available for such usage.
If you are a DISH Network customer, the following devices are NOT compatible with the Slingplayer app. Please download the free DISH Anywhere app.
– Hopper with Sling receiver
– Hopper receiver
– VIP 922 receiver
– Sling Adapter
Watch and/or control video sources such as:
– Cable set-top box and DVR
– Satellite set-top box and DVR
– Telco / IPTV set-top box and DVR
– Basic cable
– Digital Over-the-Air broadcasts (Slingbox PRO-HD only)
– Tivo
– Home security cameras
– Blu-ray/DVD players
If you are someone who does not own a Slingbox, but, what to purchase it just for this app, you need to keep in mind that While the Slingplayer app is available for download in all countries, Sling hardware is required, and is only available for purchase from authorized resellers in the following countries: United States, Andorra, Australia, Austria, Belgium, Bermuda, Brazil, Canada, Columbia, Denmark, El Salvador, Finland, France, Germany, Hong Kong, India, Indonesia, Ireland, Israel, Italy, Japan, Korea, Liechtenstein, Luxembourg, Mexico, Monaco, Netherlands, Norway, San Marino, Singapore, Spain, Switzerland, Sweden, Turkey, United Kingdom, Vatican City. Hardware warranty and technical support is only provided in the country where the Slingbox purchase is made, and only if the purchase was from an authorized reseller.
Slingplayer for Phones will let you make the most of your Slingbox devices as you will be able to control everything from the comfort of your android devices!