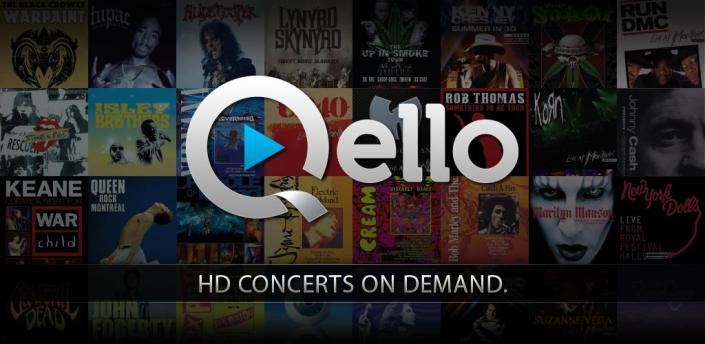 Imagine a life without music. It a crime! And so it's completely alright if you didn't imagine a thing. Music is a religion for a lot of us and has predictably been transferred and enhanced to the max thanks to the presence of smartphones and portable music devices. It's something that you really wouldn't mind ruling over your phone completely too, because of the joy and peace it brings to us. This is why the Android world has seen the influx of thousands and thousands of music apps to quench the thirst of audiophiles across the world.
Qello happens to be another topnotch Android music app that enjoys and lets you enjoy music like you've always wanted. However, it is not just any another generic music app. Its features are unique and the experience is worth a try with interactive graphics and creative imagery.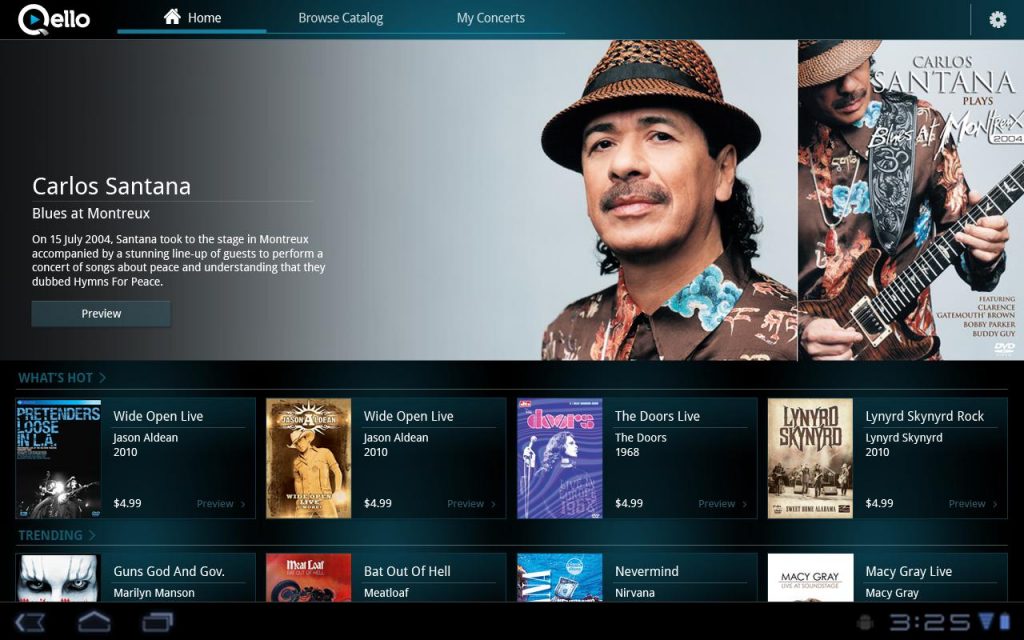 Qello stream the highest quality videos through Quello, and app that has a database of over thousands of compilations of artists and albums from all across the world. Genres, artists, your tastes and preferences are all highlighted in this integrated app for your music streaming only.
Qello focuses on documentaries by artists, Artist movies and concerts all of a very high definition of streaming.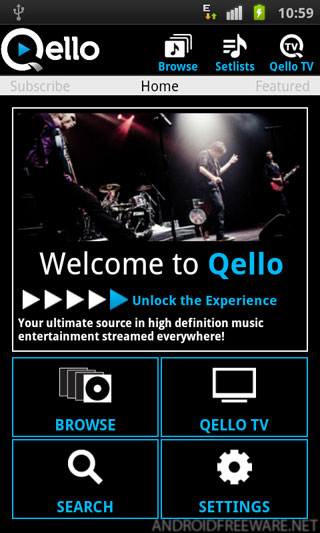 The database in this app consists of artists all ranging from the raging 60s to the electric 2000s. They all are from varied genres and no bias on it is made. They include classics made by a plethora of popular artists such as:
·         Coldplay
·         Madonna
·         Bob Dylan
·         The Rolling Stones
·         Jay-Z
·         Led Zeppelin
·         U2
·         Radiohead
·         Mumford and sons
·         Beatles
·         Ace for base
·         Alicia Keys
·         Katy Perry
·         Justin Timberlake
The list is never ending and the diversity in music genres is excellent. The largely curated section caters to all your music needs. The videos are all for free with a monthly subscription of $4.99.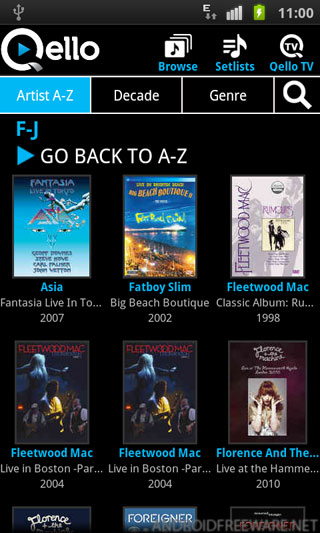 The objective of Qello is not only to stream random music, but to give you music connoisseurs the opportunity to become curators and share your own favorite artists with the world by allowing you to create and share your own set lists and playlists of long concerts.
It is one of the only dedicated music apps that transcends the realm of audio streaming and sharing and even allows music lovers to stream amazing movies and documentaries related to music. Some of the movies and documentaries that Qello allows you to download include 'The Wall' movie, movies by The Doors, Led Zeppelin, Tu-Pac concerts, Coldplay Live at Tokyo, etc. They can all be stream through Qello at the tap of a button on your Android device and all in HD!
The set list you create is studied by Qello and it suggests similar gigs and songs that you can stream.
To add to this, Qello also has an ingenious auto play feature, and once you open a concert or a movie from the list, it starts to play automatically.
Popular music festivals come alive in the palm of your hands on your Android devices through the use of Quello TV.
Custom made set lists can be created and you can curate your own channel with an all access option to build your dream show for other music enthusiasts in the community to check out.  You can keep adding artists to your playlist and enjoy the best of the music that you can go gaga over.
If you're a music tastemaker and trendsetter, go ahead and write a review and help the Quello team improve their functioning, interface, application and a lot more through your valuable inputs and experience on the whole.
What's more? Well, you can even get to speak to the artists who come online live and answer the comments and questions of their fans and viewers once a month.
You also get to enjoy digital premieres of social concerts by a variety of amazing artists performing all across the world through Qello. The best part about Qello is its high utility factor and departure from the boundaries of conventional music apps. In addition to this, Android users also get to enjoy unlimited usability across multiple devices.
Qello has currently managed to touch a respectable 4.0 rating on Google Play Store rating and is only 5.7 MB in size. It is compatible with all phones and tablets with Android 2.2 OS and above.
Qello is a comprehensive one-stop shop for all the music concerts you've been dreaming to watch and cool new music you've been longing to explore.  So prepare to experience the joys and wonders of music like never before with the Qello app and download it from Google Play Store right away.