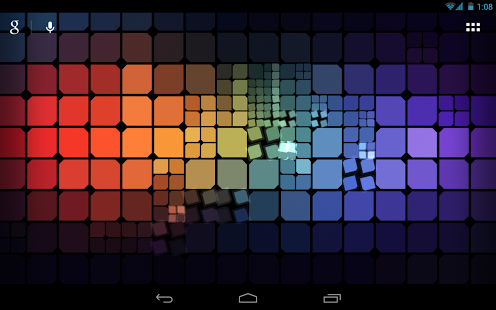 For Android fans that just can't get enough of the world of limitless fancy customization of their homescreens, the Google Play Store has plenty of gorgeous and brilliantly designed live wallpapers that can adorn your screens to give it that cool personalized touch you always wanted.
Today we bring to you something a lot more powerful than those individually strewn live wallpapers uploaded on the app market. We bring to you a revolutionary and path-breaking Android app named Ditalix that packs a plethora of beautiful themes and wallpapers into one platform along with multiple features and gestures that would make it seem like some popular game. Only difference is that it'll be in the center of your device screen and all you have to do is do what you do best on your touch screen phone, touch and swipe and revolve all around with the power of your finger.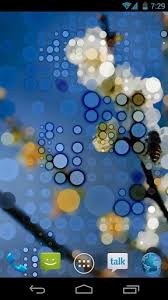 The Ditalix live wallpaper Android app gives you the ability to customize your homescreen with a massive set of multiple squares that are arranged on your screen next to each other to cover up the screen. Evidently you may ask what the fun in this is and how this is supposed to be any fun?
Well, here's where it all starts.
You can swipe your finger all over your Android device's screen and see the boxes get one size smaller and smaller as you continue doing this.
Seems a tad bit more fun now, doesn't it? It doesn't just stop there. The high end graphics in the app and the 3D gestures have you playing with it and the learning curve is almost a flat line with a negligible rise proving how easy to use the Ditalix app is.
In addition to the boxes and squares, the makers of Ditalix have even included high-end HD graphics and add in more than just the shape of the squares too.
You have options such as:
Valentine
XDA
Androids
Leaves
Owls
Twinkle
Funky Circles
Greek Symbols
All of these get smaller and smaller in size as swipe your finger over it. Don't forget to notice the shiny glow on each of these characters as they burst into the air to become small ones.
The glows can be in the form of Eclipse, Shadow, Sunrise, Glass, Vegas and a mixed set of glows.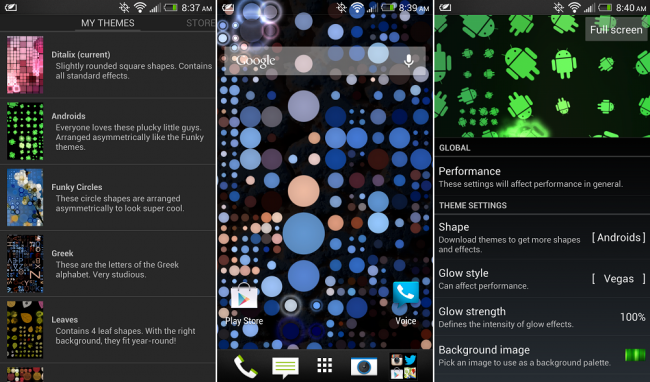 You can also choose from multiple set of backgrounds that will be featured into the characters be it a square, a heart or the droid, etc.
Detailed features within the Ditalix Android app also include features that can be tweaked at any time, which include:
like the Canvas brightness and the intensity
shape intensity
transparency
Initial depth
Maximum depth
You can also decide what effect you would like when you swipe your device's screen. This could be a wave a touch or even a burst to liven the effects that you get.
In addition to swiping, you can configure the Ditalix Android app in a way that you can get all the above desired effects through a touch or a swipe or nothing at all.
But the ultimate experiment with this cool wallpaper-based application is that you can also randomly showcase all the possible permutations and combinations of live wallpapers within the app at one time. You can achieve this by simply choosing the Randomize option.
Explore the multiple gestures and sets of diverse visuals all packed into one fancy time consuming marvel that won't let you down.
So prepare to beautify and magnify the awesomeness of your Android's homescreen with Ditalix – the live wallpaper app from beyond!