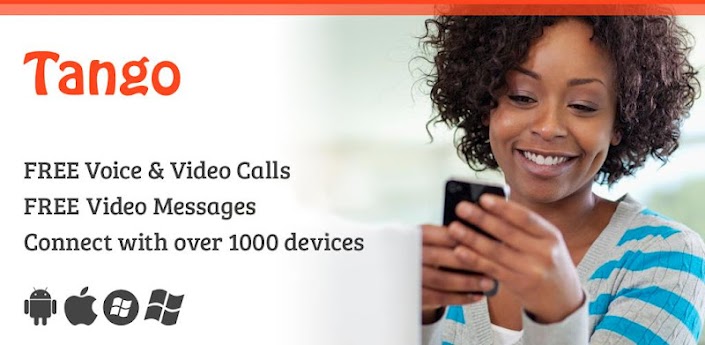 Over the years, communication methods have undergone a drastic paradigm shift where we have seen the rise and fall of several communication solutions. Computer applications, device manufacturers and telephone companies have all come together at some point of time to try and work towards the common goal of improving communication.
The Tango smartphone application takes a step forward from the regular Whatsapp and BBM communication tools used most commonly by people these days. It creates a pervasive and intelligent communication service that you would otherwise land up paying a good amount for.
Tango enables the user to make video and phone calls through the app absolutely free of cost. You can send text messages and share a variety of media content as well with your group of contacts.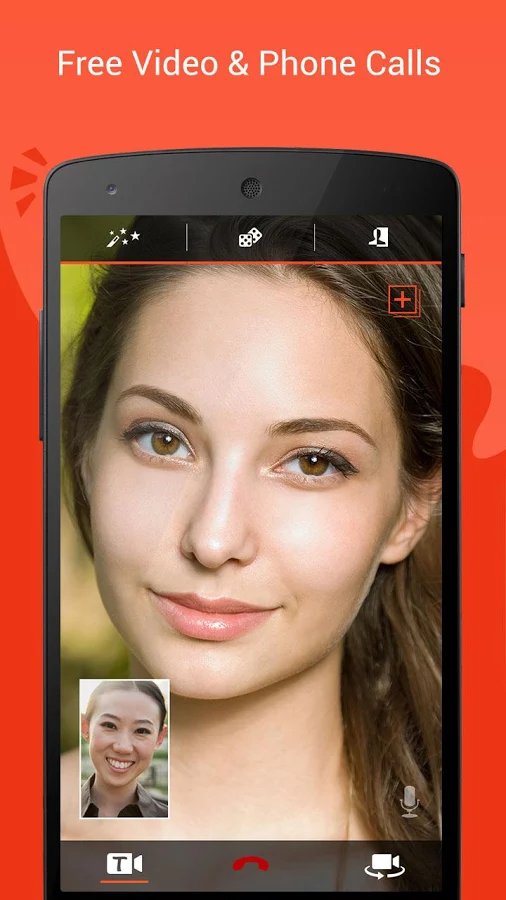 If you want to speak to someone far across the world from where you are, all you got to do is use Tango to make a phone call and instantly get in touch with them again. The only pre-requisite for utilizing this feature is to ensure that the person you are calling has Tango installed on their smartphone too.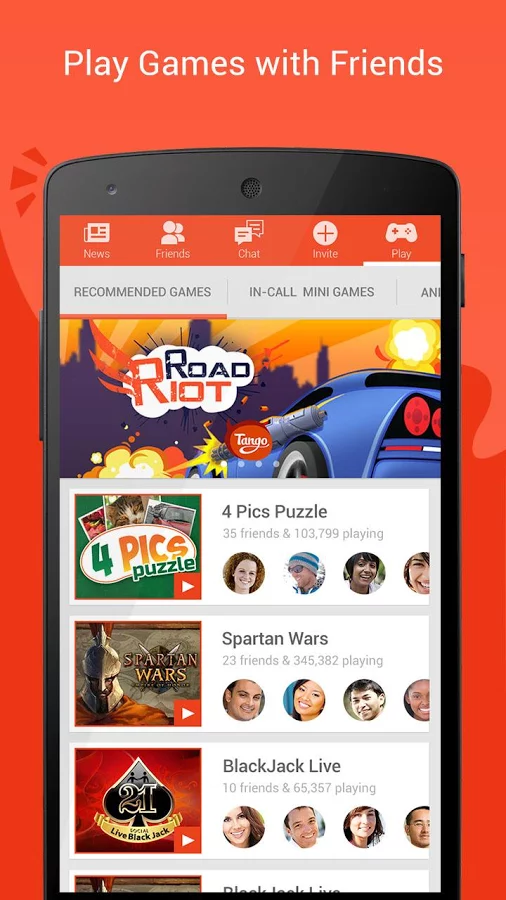 Tango automatically finds your friends and you don't even have to take the extra effort to check if they are on it or not. You can easily import the contact numbers of your friends as well as the numbers of colleagues from the company you work in instantly.
Your communications using this app aren't just restricted to smartphone to smartphone use. It can be conducted from tablet to mobile, mobile to PC and many such combinations without any hassles. In fact, it works efficiently even when used across various operating systems and works best when coupled with a good 3G/4G or Wi-Fi plan.
Tango provides you with a central gallery that presents all your photos and videos in a neat tile format that is visually scintillating to look at. You can even add animations like filters and text to further customize your photos before sending them out to your friends and family.
Play games with your friends via the app by challenging them to a game of Tic-Tac-Toe, Snow Fight, Checkers, Chess, Squish, Backgammon, etc.
The app is completely free and all of the above features come in along with it. The messages that you send do not use your texting plan provided to you by your network provider either. International free calling and messaging is absolutely free too.
So far, Tango has earned universal acclaim for its flawless services and has been presented with several awards for its performance and ease of use. With such a rich plethora of features packed into this app and no fee whatsoever to deal with, Tango is simply irresistible to turn away from. So what are you waiting for? Download it right away from Google Play Store and take your daily communications to a whole new level.