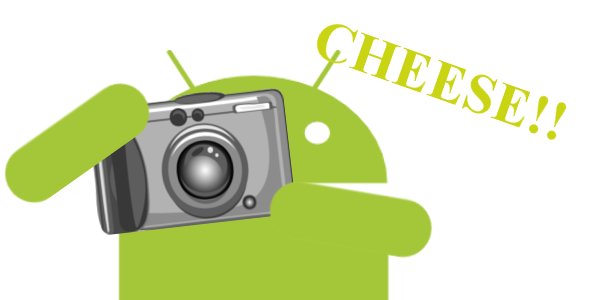 The lack of incentive for high-quality photography fans has always been a common complaint in the Android community, because of the limitations in resolution and configurations of the in-built cameras in the Android devices. Well we're glad to let you photography fans in on a newly discovered secret – the DSLR Controller app for Android.
For all you active Canon EOS DSLR camera owners who love to engage in long photography sessions, you can now use the DSLR Controller app to control your Canon EOS DSLR camera over USB. Using a USB on-the-go adapter, you can now tether your high-end DSLR camera with your compatible Android device. Its functionality is not simply limited to triggering the shutter remotely but rather gives you master control over almost every configuration and setting of your DSLR remotely. Once installed from the Google Play Store, the DSLR controlled can be used to control focus, access live-view features, change aperture settings, adjust exposure and flash compensations, click pictures etc., using only simple swipe and tap motions on your Android touchscreen device.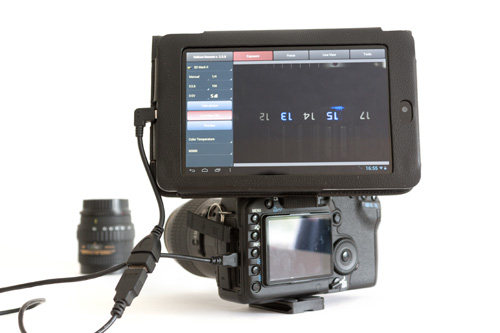 Some of the other useful camera settings which can also be remotely controlled are the ISO sensitivity, camera shutter speed, photo burst and photo delay modes. If your camera supports Live-View features, then you will have the amazing ability to access the visual image or video feed live from your DSLR camera onto your Android device screen. One of the key benefits achieved through this handy tethering application is the fact that you can directly copy the images taken from your DSLR camera on to your device's SD card, which can directly be uploaded and shared with your friends. This helps to make photo transferring a convenient one-touch process.
Photography enthusiasts can explore the DSLR Controller app features even further and suitably use it for different photography projects that they undertake. Whether it's capturing the breathtaking beauty of a sunset by the beach using time-lapse photography, or simply making a visual memory to cherish on a birthday by using it for self-portraits and group portraits, this nifty app is a great addition to the Google Play Store and will definitely appease high-end photography fans. A Wi-Fi update for this app will even take the success of this device a step further.