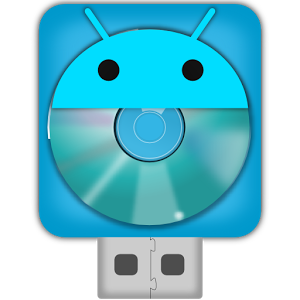 While the presence of a USB is not acknowledged that much because of its omnipresence in most gadgets, its absence certainly leaves us perplexed. What I mean is that even though USBs are important, we don't realize their importance until they are not there. The fact is that USBs make sharing of all kinds of digital files so much easier between different devices. But often times you would not want to share everything with another device. There are only selected things we would like to share. Therefore, if you have rooted your android device, and what to only share certain things with others, then USB Share is the app for you!
With it you may share only selected files, music, folders or virtual usb , LUKS encrypted or unencrypted, disks via usb with PC/Radio car/Player. You may also mount virtual Un/encrypted images in your device. USB Sharer uses UMS (Usb Mass Storage) protocol, skipping MTP/PTP.
If you have doubts about this app, you may even test it before installing it because the makers of this app know that once you try it, you will definitely want to install it! Here is how you can test USB Share:
– Share only selected folders/directories.
– Share only desired files, preventing visibility of undesired files on your SD card.
– Share system files/directories.
If you are wondering how to go about using this app, here is how:
– Select desired files/folders with your favorite application and use "Usb Sharer" to this job.
– Create virtual USB encrypted or unencrypted disks and share only files inside it, rejecting access to other files in your sdcard.
Also you will encrypt all files and data if your disk is selected as encrypted. By default encryption is AES, and uses LUKS standard.
It is possible share virtual disk as RO (read only) mode (if your device implements such function).
– Save your favorite Ubuntu, Backtrack, or preferred rescue image and boot your PC from it. Instead having one different USB flash drive for each distribution.
To do this, upload image to your device and select to share with Usb Sharer. Or save it in /sdcard/usbSharer/imgs/ directory.
– Mount disk images on your android device. Majority of kernels supports vfat/fat and ext2/ext3/ext4. But if you have custom kernel also could mount other file-systems like iso9660.
In order to test if Usb Sharer works in your device you should follow next steps.
1 – Install Usb Sharer.
2 – Select some files with your favorite application, for example 4 or 5 photos from gallery, and use Usb Sharer to this job.
3 – With Usb cable connected to your PC, press share button, and check if your PC recognises the USB and only selected files are on it.
4 – Unshare this virtual image or disconnect usb cable.
5 – Open Usb Sharer application from applications menu.
6 – Create new virtual usb with desired size and share it.
7 – Check the new image is correctly recognized from your PC.
If does not work for your device please report mail opening Usb Sharer from applications menu and press menu to send mail with full information.
Basically, USB Share has got you covered whether this app works in the first go or not. It will be there for you in every step of the way making your file sharing experience a lot easier and smoother!