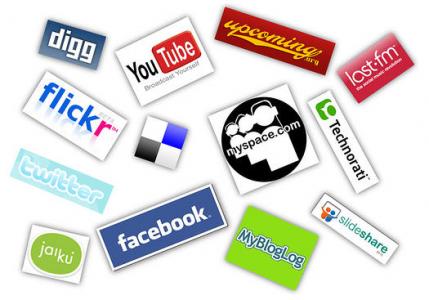 The following two apps are a by-product of the ever-blossoming socially empowered internet generation. To be more specific, they are an aggregator of the world of social media. The world of social media has to a large extent made life easier and with more of them coming your way it becomes difficulty to keep up with all of the platforms today. Further, still it is quite a mess downloading the list of social media apps onto your Android phone and having it choke up all your RAM space until your device functions at a snail's pace.
It goes without saying that we all do log into at least one of the social media platforms on a daily basis and in the mobile age, majority of this is happening through your portable devices. These platforms aren't necessarily limited to Facebook anymore. There is a wide variety of cool alternatives available catering to niche audiences such as Pinterest, Twitter, LinkedIn, Reddit etc.
The point is that everyone needs it today to stay in touch with their circle of friends and business associates, and we can only make life easier by accepting that it's almost impossible to live our lives without them.
But now that we have come to terms with acceptance, what stands in the way of daily accessing and us is the amount of scale each one of these apps take, not to mention stand-alone apps that support the existence of other mainstream social media, and apps like those that have better features that the main flagship app itself.
To counter this, here's a list of 3 social media aggregator apps for your Android device that make life in such situations a lot easier. The functionality of the following apps is remarkably simple. The all have a list of social media sites within them and allow you to access these apps directly straight out of your browser so that you can easily make downloads directly to the device and more importantly so that the app safeguards all the other memory that is lost on downloading independent apps.
Social Media
This nifty Android app is the perfect compilation tool that presents a list view of all your favorite social media networks to give you one touch access to all the recent updates and messages you have received across them all.
These include the mainstream Twitter, LinkedIn, Facebook, YouTube, Flickr, Tumbr, Stumbleupon, Instagram, Pinterest, but extends the list to supports that help in the world of social media.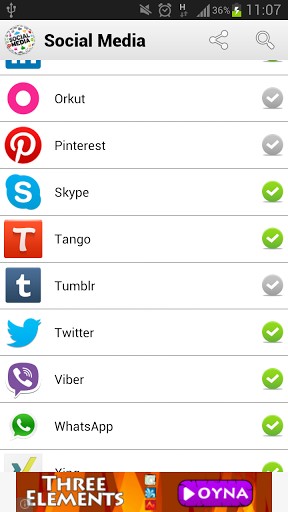 It's easy to use and all you have to do is scroll through the list of available apps and you can access the app straight through the 'Social Media' widget. Here you have an option to download the app too that will be directed to you though this app.
All in all, it's set out there to make your social information as well-defined and easily accessible as possible. Download it today from Google Play Store and initiate an efficient system where social media can actually be on the go.
Social Media Network
Social Media Network is a similar app to the one above with a slightly varying interface that has all the synced leading social media profiles presented in the form of tiles. All you have to do is access the tiles by scrolling down the screen. Once you find the app you want, click on it and you are directed through your default browser to the site directly.
The unusual networks like Tagged, Meet up, Live Journal, CafeMan, MySpace Deviant Art etc are available too.