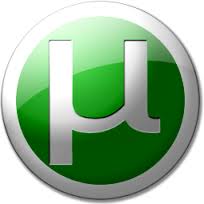 At first, there was television that became the ultimate attraction  for catching our favorite movies and TV shows. It was amazing and we used to watch whatever came on it and desperately hunt for show calendars to mark our dates for the programs we loved. Then, shows developed and so did we, resulting in us having the luxury of picking our favorites and watching them as per our convenience. We did not just watch waterer the telly showed. We waited for the ones we wanted to see, at the time they were supposed to be telecast.
But all this waiting did us no good, it made us impatient. And if we missed it, we would have to wait for its rerun. And if, god forbid, we missed the rerun, we have missed that episode, or that part of the movie forever (unless we buy a CD).
So, naturally, something called Torrent emerged out of this ever evolving technology. It was a life saver and a time saver. It was convenient. All we needed to do was download a film or a tv series and watch it whenever, any number of times. This made a lot of people forget the television completely. Now, it is just there to make the living room look complete.
But the one thing that is over powering our laptops are our smartphones and the world of apps. Thus, it is time to celebrate because Torrent has an app version now and it is called uTorrent!
Top features:
– (NEW) Easy access to your media with integrated music and video libraries
– (NEW) Auto-shutdown (Pro feature)
Fast, light, and powerful: that's the core of their download technology. The uTorrent Android torrent app reflects that. They developed uTorrent Android around your mobile download needs with
– Beautifully light, clean design
– Wifi-only mode to save on mobile data
– No download speed limits and no download size limits
– Select files to download within a torrent to minimize your storage footprint
– Better music listening and video viewing experience with integrated music and video players

Bonus features:
– Choose your file download location
– Download torrents and download magnet links
– Choose between deleting torrents only, or torrents & files
– Translations in Pусский, Español, Italiano, Português do Brasil
– Download licensed, free music and videos from BitTorrent's Bundle content partners
– Downloaded more than one music file in a torrent? Play them all at once as a playlist
– Make your Android device so much more fun
And, unlike most Android torrent download clients, µTorrent (uTorrent) includes the very latest in core torrenting technology, continuously updated by dedicated client core engineers to maximize performance.
To get the best performance and avoid running up your data charges on mobile downloads, they recommend taking advantage of Wifi-only mode whenever possible.
Enjoy an ads-free experience with the Pro version of this downloader app — now with auto-shutdown and battery saving preferences. Upgraded to Pro in-app, and wondering how to get Pro back? Just re-download the free app– it will turn into Pro on its own.
Looking for a torrent remote control for your uTorrent download client on your home computer? Check out uTorrent Remote for Android.
The best thing in terms of gaining access to motion pictures has been Torrent, so falling in love with uTorrent is the next logical step!