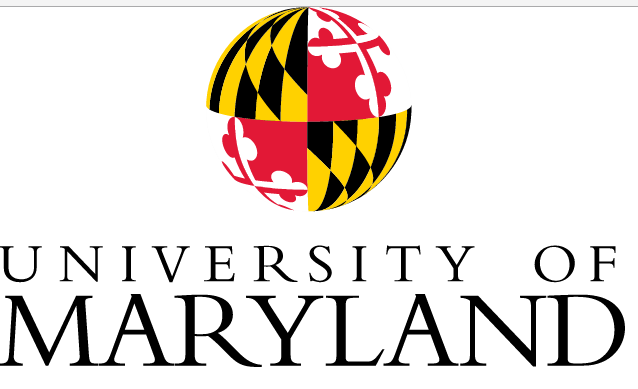 Android app developers can make a lot of money. But before you make that money, you've gotta learn how to program.
Learning how to program isn't easy. But one of the easiest ways to do it is to sign up for a programming course.
The University of Maryland – which is a real, legitimate, and public university – recently unveiled a free online Android programming course. The course begins on January 21st 2014 and runs for 8 weeks. It promises to introduce students to "the design and implementation of applications for handheld systems, such as smartphones and tablets, running the Android platform."
Here's a sample of what the syllabus looks like: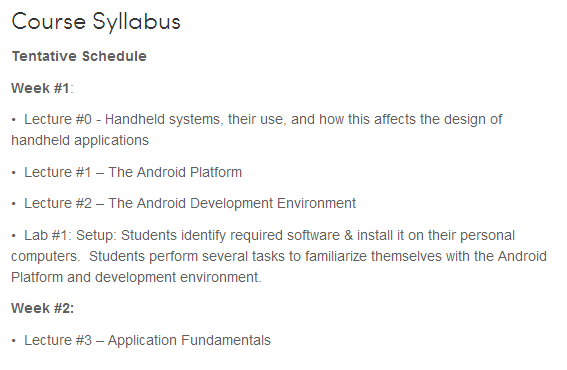 The course is designed to turn total beginners into Android app programmers. Students receive a Statement of Accomplishment after completing the class.
It's recommended that students have a basic knowledge of Java prior to enrolling in the course. The course will consist of a number of 5 to 10 minute video presentations, after which the instructor will provide an activity/assessment with questions and tasks.
All you need to enter the course is:
-An internet connection
-A computer you can use to run free Android developer tools
-"The time to read, write, and discuss"
Interested in learning how to write Android apps? You can learn more about the course here: https://www.coursera.org/course/android?from_restricted_preview=1&course_id=971246&r=https%3A%2F%2Fclass.coursera.org%2Fandroid-001%2Fclass