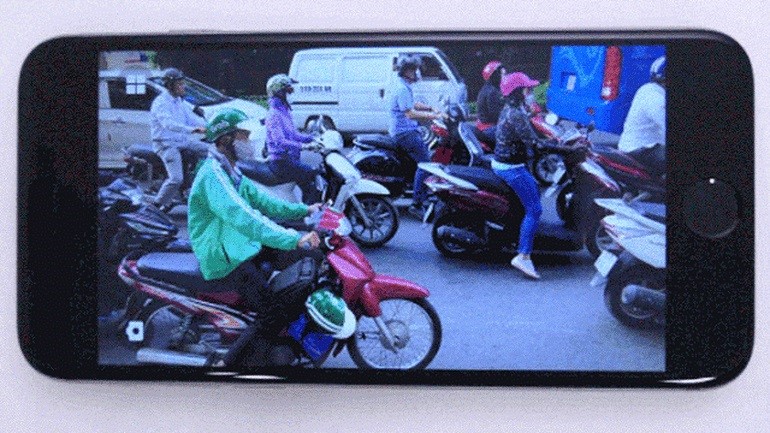 Three new photo apps have been launched by Google Research for both Android and iOS. Dubbed as "appsperimental" triptych, it consist of three apps for Apple users and two apps for Android users which was incited by the success of Motion Stills – an app for Android and iOS released over summer this year which uses Al to animate and stabilize short films.
The three apps are involved in a number of technologies now in development at Google which includes those focused on object recognition, person segmentation, stylization algorithms, and efficient image decoding and encoding technologies, according to Google. Specifically, these apps are called Storyboard, Selfissimo!, and Scrubbies.
The first app, Storyboard, takes your video and turns it into single-page comic layout by intelligently selecting the best frames to tell the story before it turns it into one of the six stylized layouts. And if you don't like the one you get, all you have to do is to pull to pull it to refresh it so that you'll get a new one. Pretty much soon, you will also be able to make your very own Dear Deirdre problems. Storyboard is definitely a new take on those art-inspired photo effect apps. For now, this app is exclusively for Android users.
The second one, Selfissimo!, is designed for selfies, as its name implies as it lets you strike a pose and get a selfie every time you stop moving. The app is an automated selfie photographer which takes black and white photos of you every time you strike a pose. The selfies are always in a black and white, guaranteeing that you always look your best. And at the end of a selfie session, you can also choose to save your selected shots or the entire bunch of them. The end result is a contact sheet of photos – it's like something you'd have from a real photo shoot. This app is available for both Android and iOS users.
And last but definitely not the least is Scrubbies which is exclusively for iOS users. This app is a video manipulator. It lets you change the speed and direction of your video playback to create some looping videos. But instead of looping apps like Boomerang in Instagram, Scrubbies lets you go hands on. You can swipe to go backward, forward, freeze, capture and replay individual moments and see some parts of the action that you'd never managed to do with a still camera. Google describes this process as "scratching it like a DJ". One finger plays the video while the two other fingers capture the playback for you to save and share. It is still yet not known if Scrubbies will be available to Android but many users hope so.
"Each of the world's approximately two billion smartphone owners is carrying a camera capable of capturing photos and video of a tonal richness and quality unimaginable even five years ago. Until recently, those cameras behaved mostly as optical sensors, capturing light and operating on the resulting image's pixels.
"The next generation of cameras, however, will have the capability to blend hardware and computer vision algorithms that operate as well on an image's semantic content, enabling radically new creative mobile photo and video applications," stated Alex Kauffman, Interaction Researcher at Google Research.
These three apps are created to be the very first ones in a series which would embrace the potential that these two billion eyes in the world would bring. Google also hinted that these apps are the "first installment" in a series of "appsperiments". There are also other photo experiments from Google which included the enhance and zoom technique from Bladerunner.