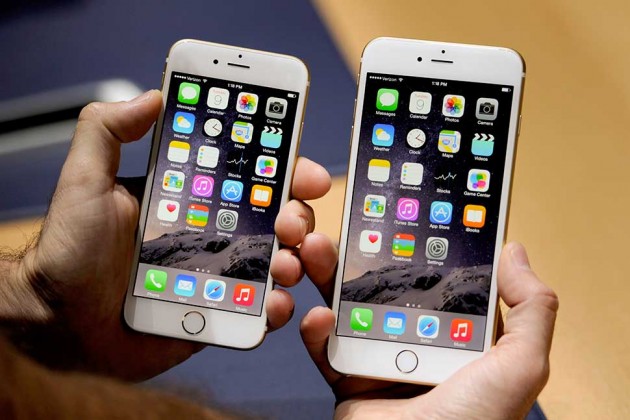 The iPhone 6 Plus is Apple's answer to modern Android smartphones. With the iPhone 6 Plus, Apple joins the "5.5-inch plus" club alongside LG and Samsung.
How does the 6 Plus compare to modern Android phablets? Let's find out in the comparison chart below: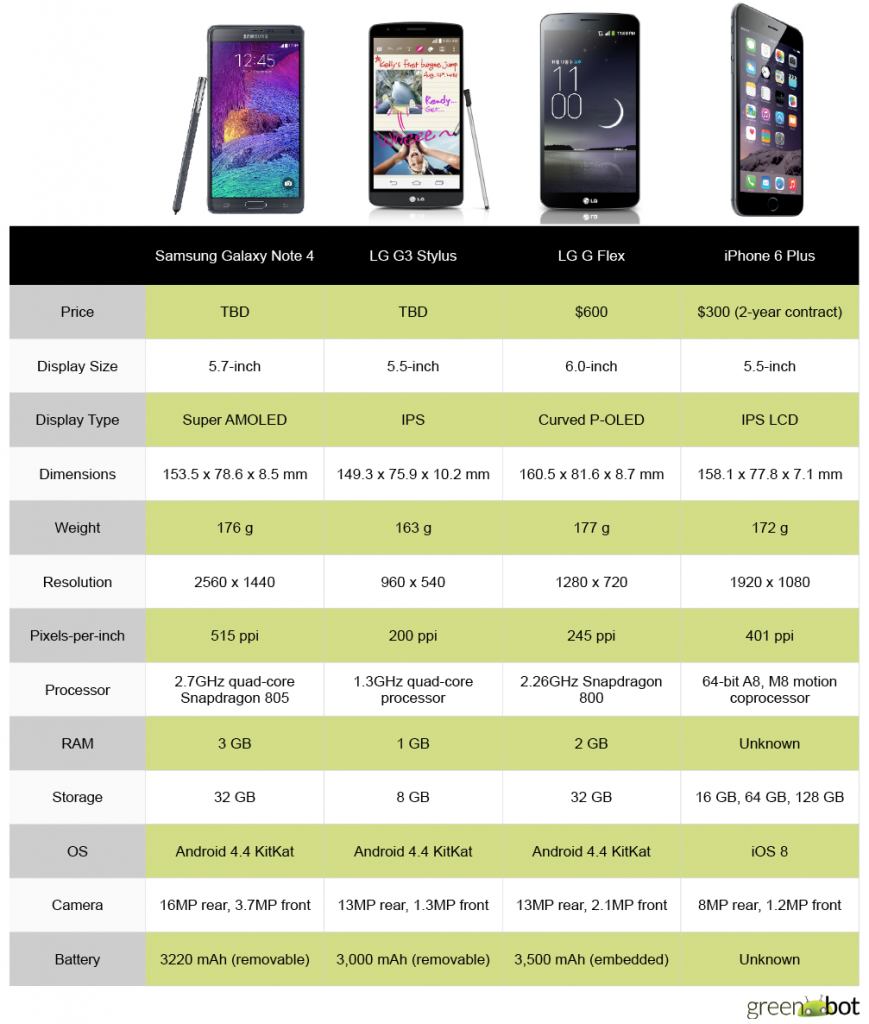 Thanks to our friends at Greenbot.com for putting that comparison together.
There are some important distinguishing factors between the iPhone 6 Plus and its plus-size competitors. But the most noticeable thing is that this is mostly a two horse race between the Note 4 and the iPhone 6 Plus.
First, the iPhone 6 Plus and Note 4 are the only phablets with HD or higher resolutions. The Note 4's impressive 2560×1440 screen features an astonishing 515ppi – easily beating the 1080p screen with 401ppi of the iPhone 6 Plus.
Other notable areas of comparison include the camera. The iPhone 6 Plus uses the same 8MP camera as its predecessor and has a disappointing 1.2MP front camera. Both of those specs are lower than any Android competitor.
We can also fill in two of the squares listed above: we know the amount of RAM in the iPhone 6 Plus (1GB) and we know its battery size (2915mAh).
There are several areas where the iPhone 6 beats its competition, however. It's the thinnest phablet by over a millimeter (7.1mm thin) and it also offers a greater range of on-board storage options.
What do you think? Is the iPhone 6 Plus the best phablet? Or is the Note 4 still the one to beat?